Wildlife in Poland
Gdańsk (2) – Słowiński National Park – Mikołajki (1) – Biebrzański National Park (2) – Białowieża (2) – Białowieski National Park – Warsaw (1) – Zamość (1) – Sanok – Bieszczadzki National Park (2)– Kraków (2)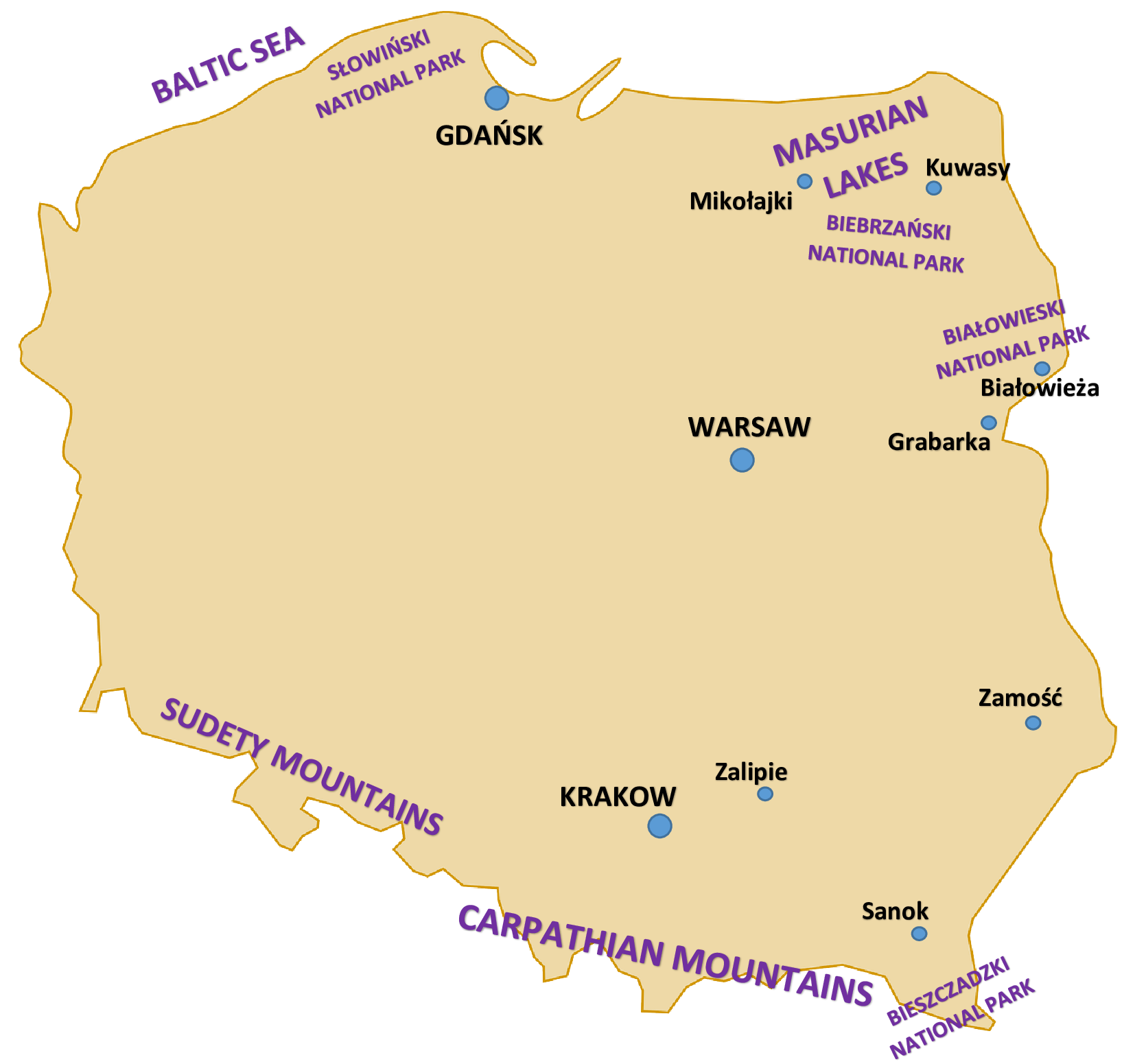 DAY 1 – arrival in Gdańsk. Transfer to the hotel and check in. Walking tour through the Old Town of Gdańsk. Dinner at a local restaurant and overnight.
DAY 2 – morning departure to the Słowiński National Park. Lunch en route. Transfer back to Gdańsk.
DAY 3 – on the way to the Biebrzański National Park we will stop for lunch in Mikołajki in Mazury, the region of a thousand lakes. Cruise on the Mazurian lakes from Mikołajki Giżycko. Dinner and overnight in Mikołajki.
DAY 4 – morning departure for Biebrzański National Park, the largest wetland in Europe with wetland birds, birds of prey and large mammals. Bird watching opportunities in Biebrzański National Park, the biggest among Polish National Parks, could satisfy the greatest ornithologist's expectations. Transfer to the legendary Red Marsh – one of the oldest nature reserves in the area and a 9 km walking trail through "The Wolves Territory". Dinner and overnight in Kuwasy.
DAY 5 – sunrise in the wetlands meadows – you might be able to hear cranes. Birdwatching session – a professional, English speaking guide will lead you to the most fascinating places in order to show you the most rare and beautiful birds. Dinner and overnight in Kuwasy.
DAY 6 – morning departure for Białowieża. En route visit to Tartar Village of Kruszyniany with its biggest attraction – an 18th century mosque and a mizar (Muslim cemetery). In 17th century Polish King Jan III Sobieski gave the village to the commander of Tartar regiment Samuel Murza Krzeczkowski. Today there are just a few Tartar families left. Lunch free in Białowieża. Excursion to the Białowieski National Park. Horse and carriage ride through Białowieża forest. Dinner at a campfire with traditional Polish food. Overnight in Białowieża.
DAY 7 – early morning departure for part two of the Białowieża adventure – visit to the Bialowieża National Park with the chance to see European bison in its natural environment. European bison was reintroduced into the park in 1929 and is now the biggest attraction, along with other animals such as the elk (moose), stag, roe deer, wild boar, lynx, wolf, fox, marten, badger, otter, ermine, beaver and numerous bats. It is also a show place reserve for tarpan (the Polish wild horse). Bird species include the black stork (Cioconia nigra), pomeranian eagle (aquila pomarina), tawny owl (strix aluco), crane and raven. Afternoon at leisure.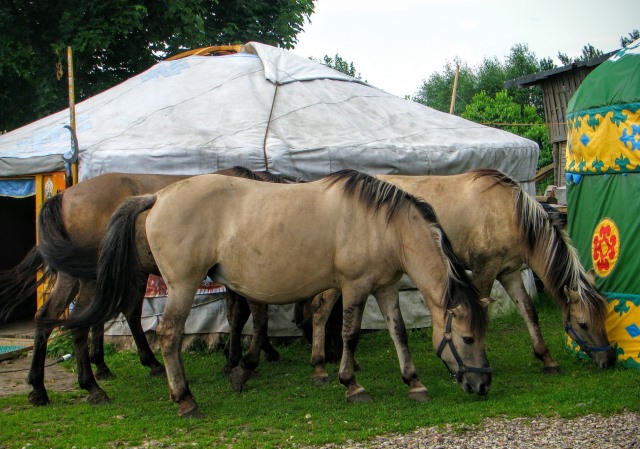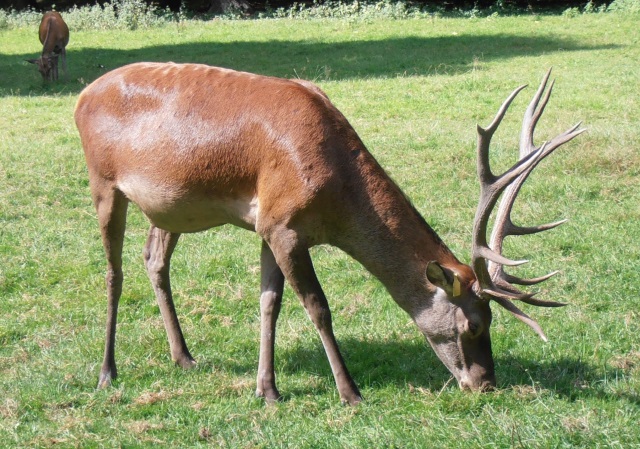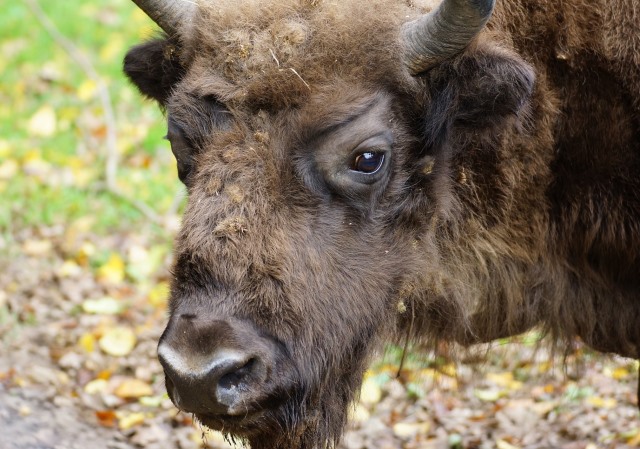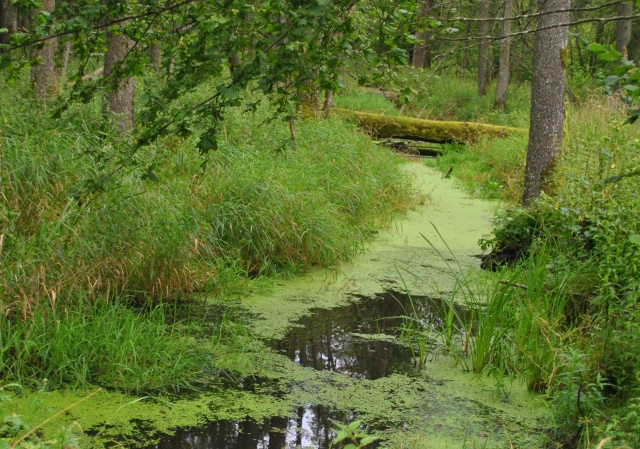 DAY 8 – morning departure for Warsaw. En route visit to Grabarka – the country's most important Orthodox pilgrimage centre. Lunch at a local restaurant in the Old Town. Guided tour of the Polish capital with a visit to Wilanow Park and Palace, summer residence of King Jan III Sobieski. A walk through the historical city centre with a local guide, starting at the Old Town Market Place, the Royal Castle and following down the so called Royal  Route to Ujazdowskie Avenue and Łazienki Royal Park with the most famous Chopin monument. Dinner and overnight in Warsaw.
DAY 9 – early morning departure for Zamość. Lunch. Guided tour of the town, known as"the Pearl of the Polish Renaissance"and journey to Sanok via Roztoczański National Park. Dinner in Guciowo and overnight in Zamość.
DAY 10 – early morning departure for Sanok – Bieszczady Region. Lunch en route. Acitivities: rafting on the San River, walking and biking in the San Valley, visit to the oldest Orthodox church in Poland. Dinner and overnight at Wola Damianowa – pension, arranged in a traditional wooden house, typical Carpathian architecture and decoration style.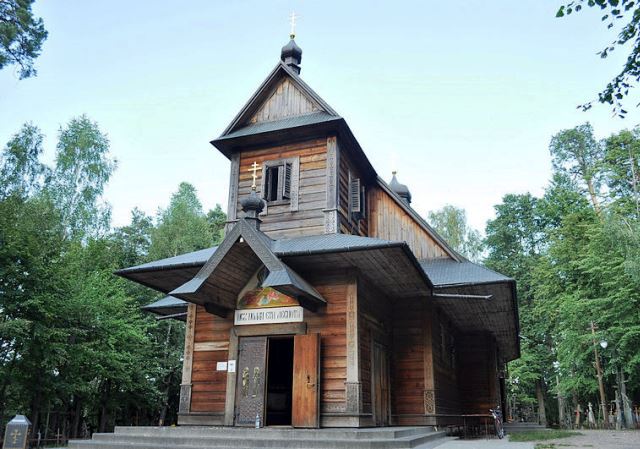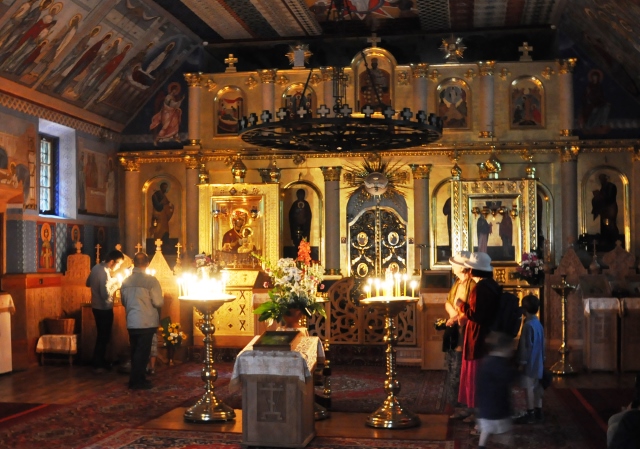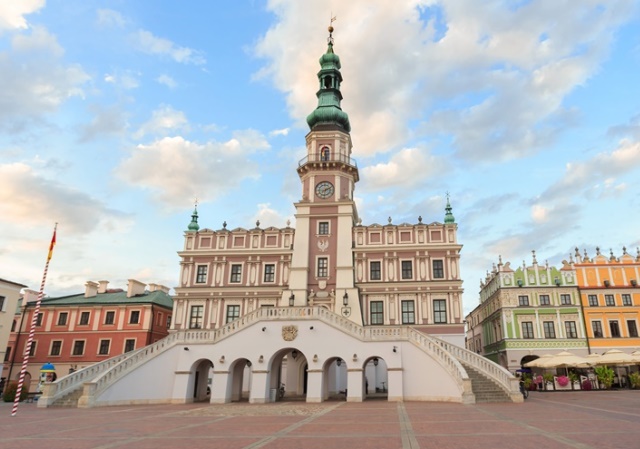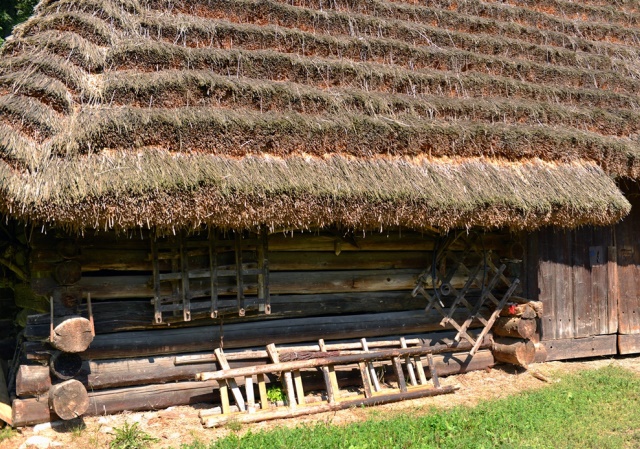 DAY 11 – hiking in Bieszczady – birdwatching early in the morning. After a breakfast excursion to the Bieszczady National Park. Cruise on the Solina Lake. Lunch at a local inn. Hutsul horse riding. Dinner at a typical Bieszczady farm with original folk music.
DAY 12 – departure for Kraków. Visit to an open-air museum in Sanok. Continue to Kraków via Zalipie – known as a "painted village", where cottag- es are adorned with colorful paintings. Dinner & overnight in Kraków.
DAY 13 – morning guided tour of the city incl. the Old Town with Gothic Cloth Hall, St. Mary's Church with famous Witt Stwosz Altar and Wawel Castle. Free time for shopping or afternoon excursion to Wieliczka Salt Mine. Dinner and overnight in Kraków.
DAY 14 – departure.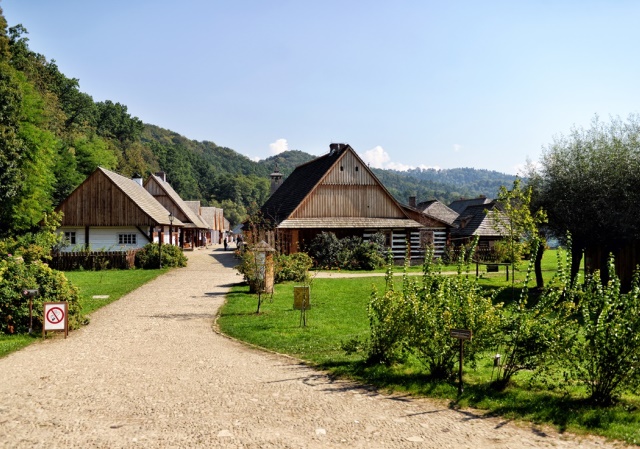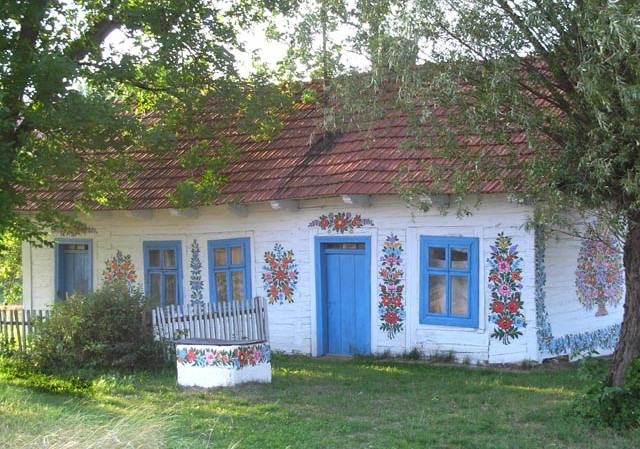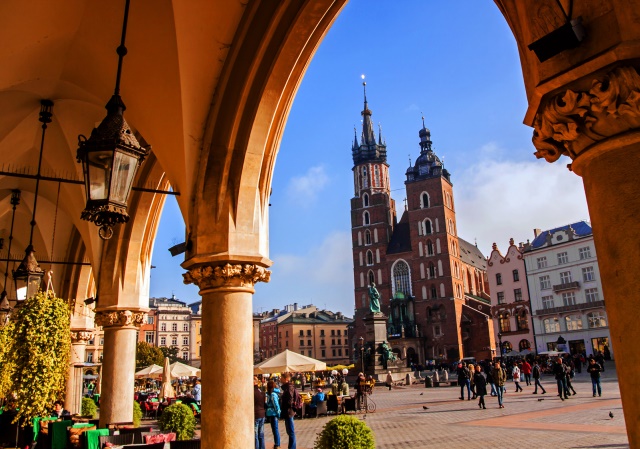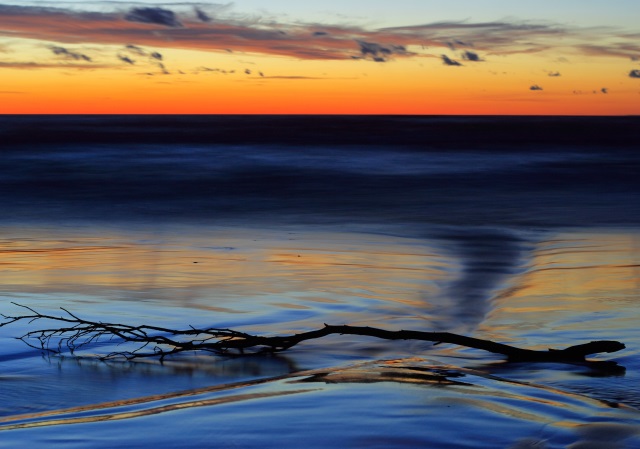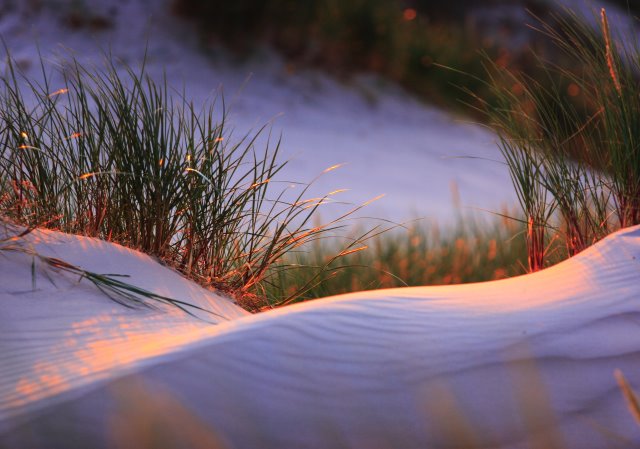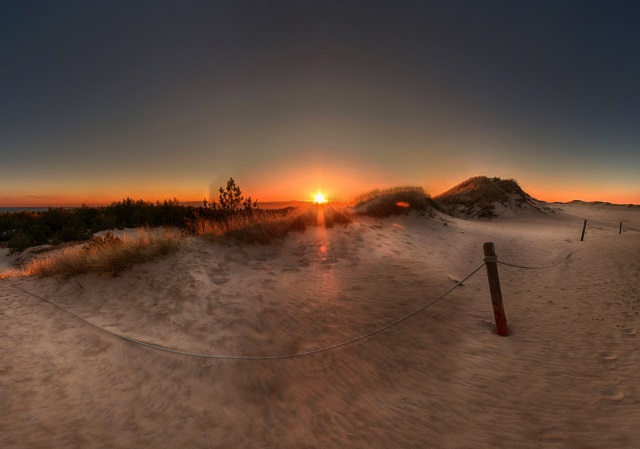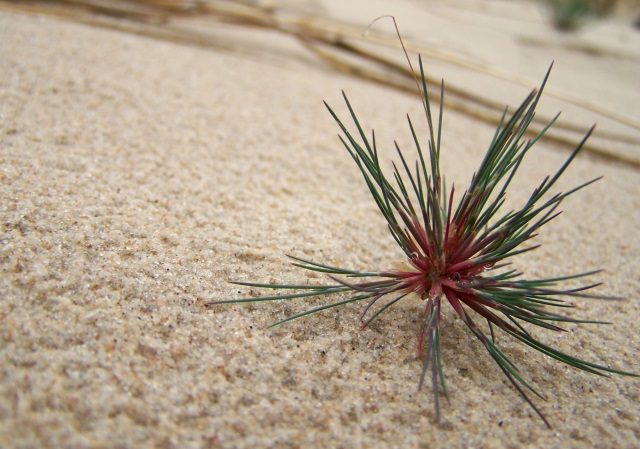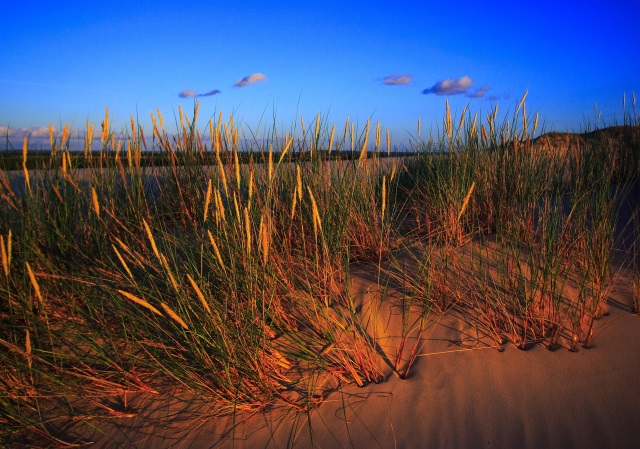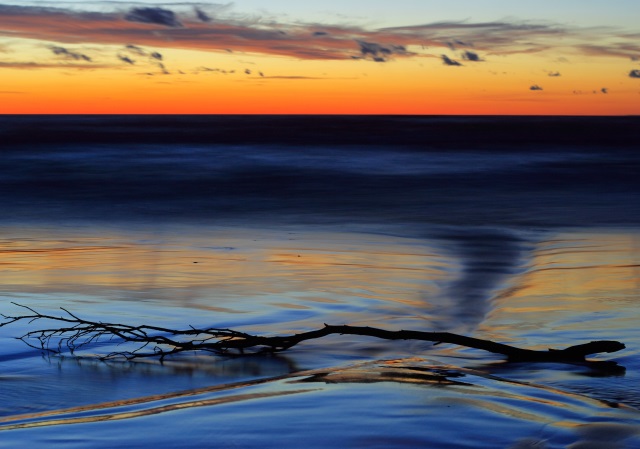 Słowiński National Park
Famous for the natural phenomena, the so-called shifting sand-dunes caused by sand washing onto the beach, then drying and blowing inland.
Słowiński National Park has been recognized by UNESCO as part of the World Network of Biosphere Reserves. The Baltic Sea constitutes the northern border of the park; the southern sector includes four beautiful lakes: Łebsko, Gardno, Dołgie Wielkie and Dołgie Male. Two of the lakes, Łebsko and Gardno, are former bays which, over a period of time, were cut off from the sea by sandbars. 1.5 hour walk to reach the dunes, either through the forest or along the sea shore, is a splendid occasion to admire the wild Baltic coastal landscape which forms the habitat for about 255 species of birds. The great number and variety of species results from the fact that the park, located on the most important annual bird migration routes has remained unspoiled.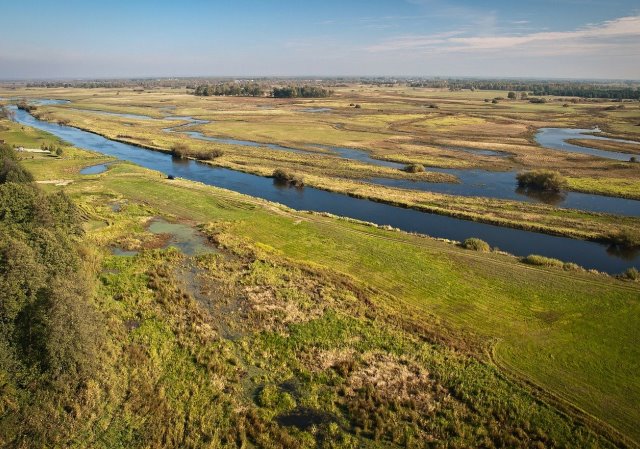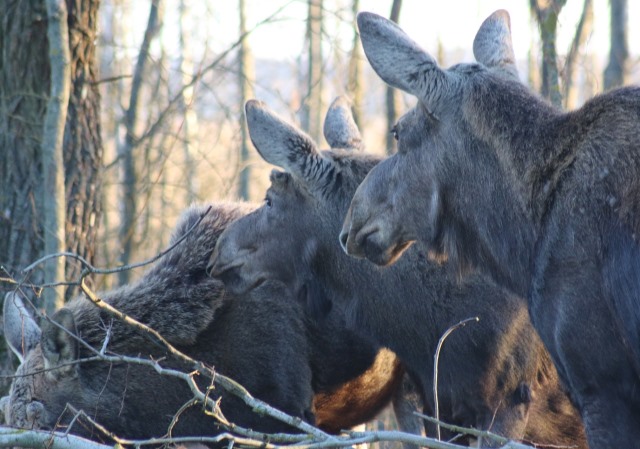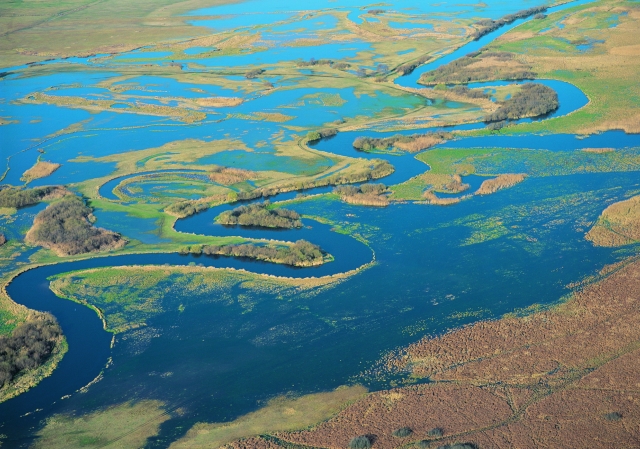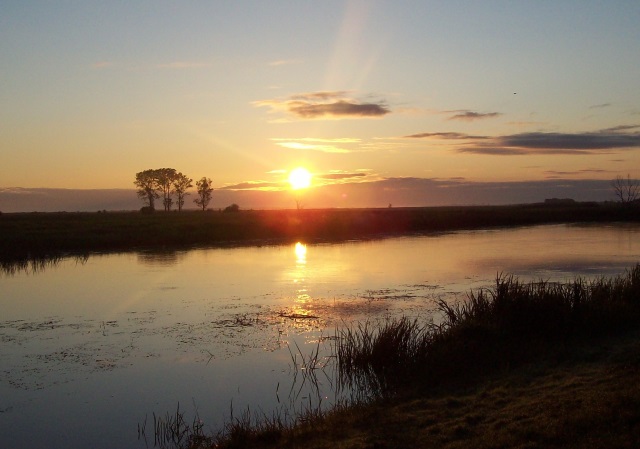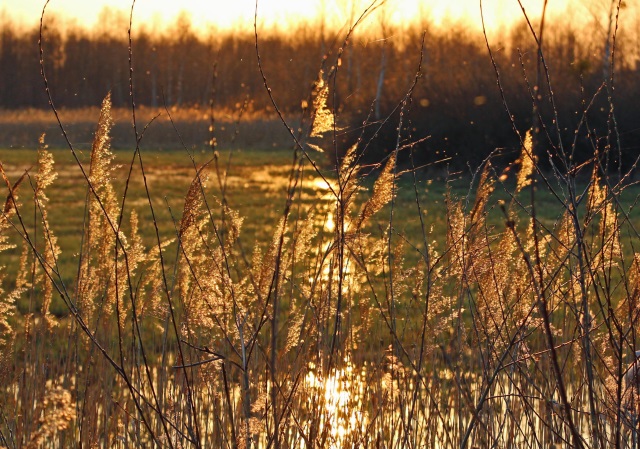 Biebrzański National Park
The biggest among Polish National Parks, could satisfy the greatest ornithologist's expectations. Biebrza valley is also widely known as the largest marsh area in Europe, stretching as far as the eye can see giving stunning views, birch-thickets and alders, acres of reed beds, wet meadows and peat bogs. Most of its territory is under strict protection. Early spring gives excellent opportunities to watch migratory birds during Biebrza's flooding season. The river floods at this time of year and most of the area seems to be a shallow lake with thousands flocks of geese, whooper, mute and Bevick's swans, cranes, widgeons, pintails and many waders and waterfowls can be easily observed while stopping over here. The best known target rarities of the area are aquatic warbler and great snipe. Biebrza is also considered to be one of the best places in Europe for birds of prey, especially for eagles: white-tailed, golden, booted, short-toed and spotted eagle can be encountered anywhere.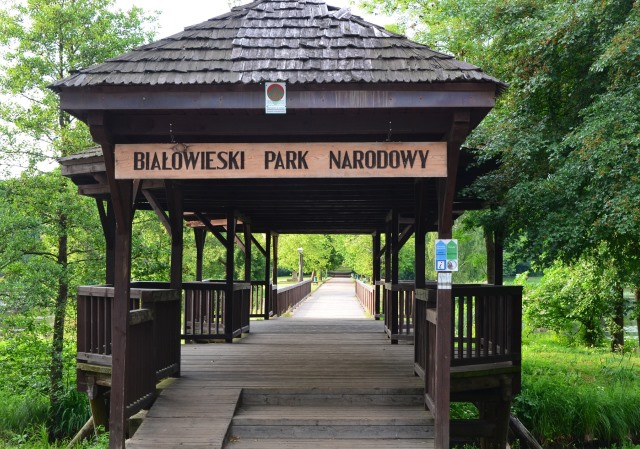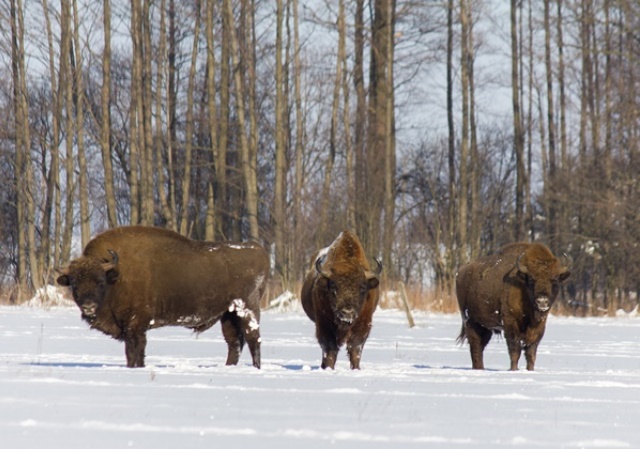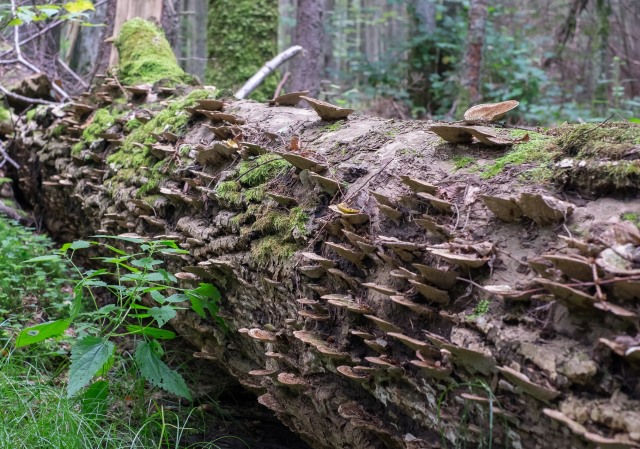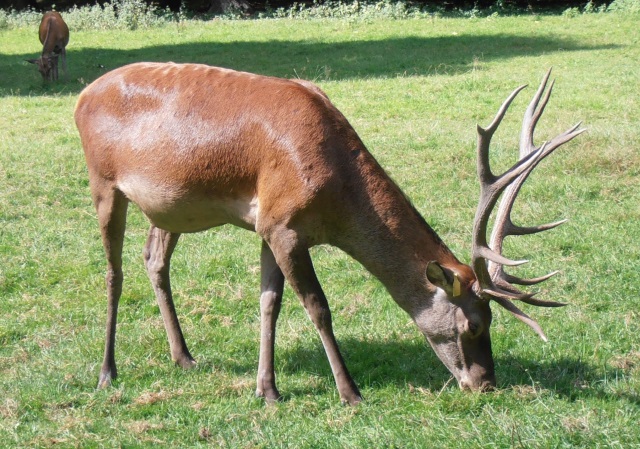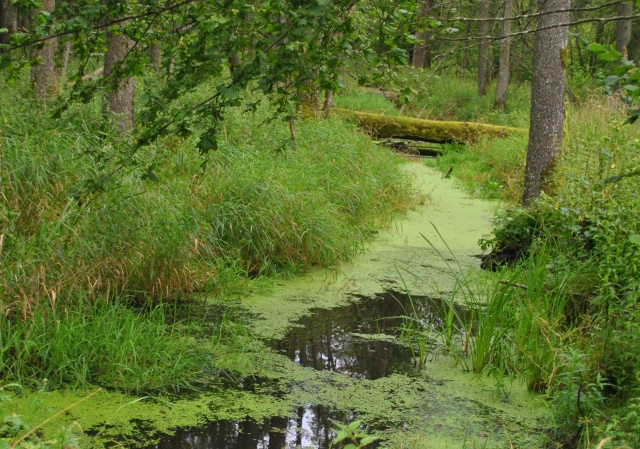 Białowieża National Park
Białowieża Primeval Forest – the last natural lowland forest, the finest woodlands in Europe. It is a mainstay of genetic resources of plants, fungi and animals. Thanks to this natural gene bank it will be possible to reconstruct the damaged European environment in the future. The natural woodlands of Białowieża Primeval Forest have kept their original features to a large extent, where the generations of living organisms have incessantly followed one another for thousands of years. They are characterized by their multi-species and multi-level structure with rich biodiversity. The fact that it has not shared the tragic fate of other primeval forests, which almost completely vanished, leaving merely their names, seems to be due to its inexhaustible vital powers, enormous fines imposed on game hunters and to its geographical location. It survived, far away from farms and big towns, situated on the border of countries and nations, hidden among swamps.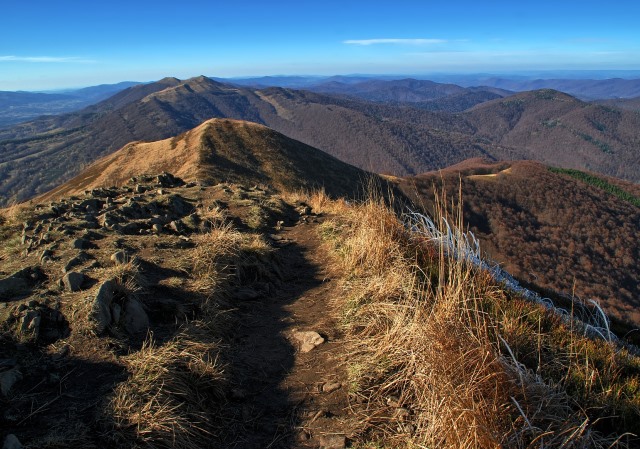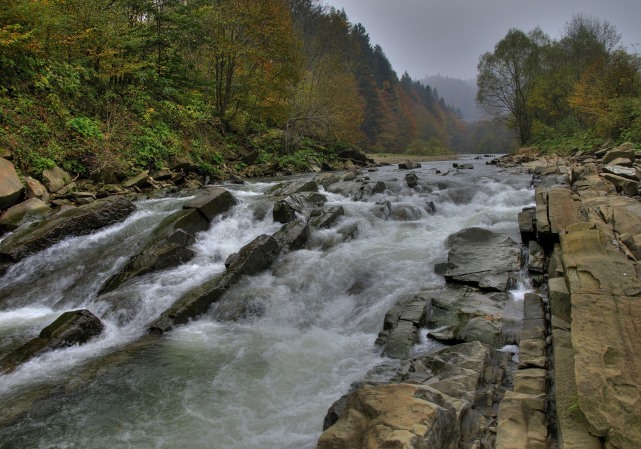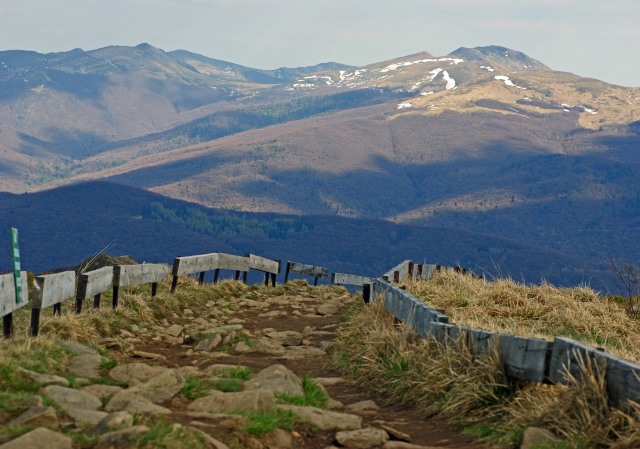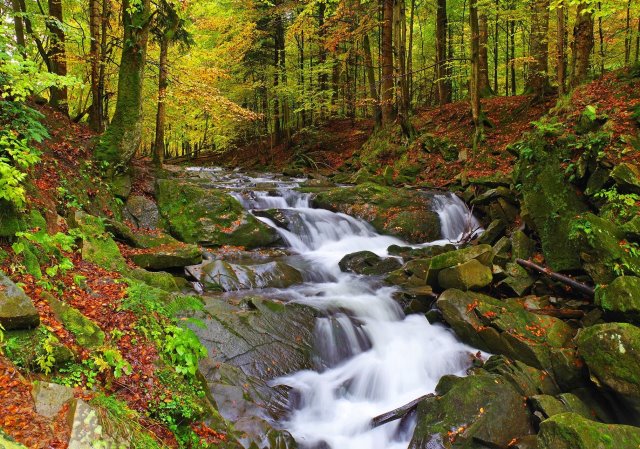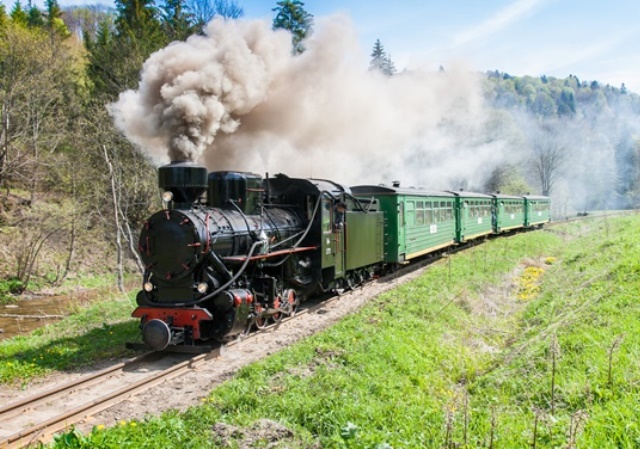 Bieszczadzki National Park
Surrounded on three sides by Slovakia and Ukraine, the Bieszczady Region has one of the purest natural environments in the country. The low population density has resulted in a minimal level of development, whilst poor accessibility and limited amenities mean that outdoor enthusiasts rather than groups of holidaymakers areattracted to the mountains.
There are some 200 rare species of animals living in Bieszczady. Their number includes the European bison, which was introduced in 1963 in Forestry Stuposiany, as well as brown bear, lynx, wildcat, wolf, deer and wild boar. Birds are represented by over 100 species, including the Ural owl, the alpine hedge-sparrow, pipit, and golden eagle. Numerous reptiles, including vipers, may be encountered on the trails.
Since 1994 the Bieszczadzki National Park has maintained one of the largest herds of a hardy Polish breed of horses called Huculs. There are approximately 90 animals at the Preservatory Stud. The horses are also used for tourist rides.
Other places of interest for nature lovers
Lower Silesia Region
Milicz Ponds –  Ornithological reserve
About 60 km north-east of Wrocław, the Barycz River swamp valley was chosen for the complex of fish ponds built in the 13th/14th centuries. Today the ponds serve as the habitat for many species of water and mud birds. This area has been turned into an ornithological reserve in a landscape park known as the Barycz Valley. It offers birdwatchers a great number of watching points situated on dykes.
Great Poland District and Lubuskie District
Mouth of the Warta River National Park – Ornithological reserve
Near the town of Kostrzyń, by the border with Germany, where the River Warta joins the Odra, is one of Europe's largest ornithological reserves. It offers shelter to 254 water and mud bird species of which 174 species have their nesting grounds here. In accordance with the Ramsar Convention it is an internationally important wetland.