The Eastern Tour
Warsaw – Białowieża – Zamość – Rzeszów – Kraków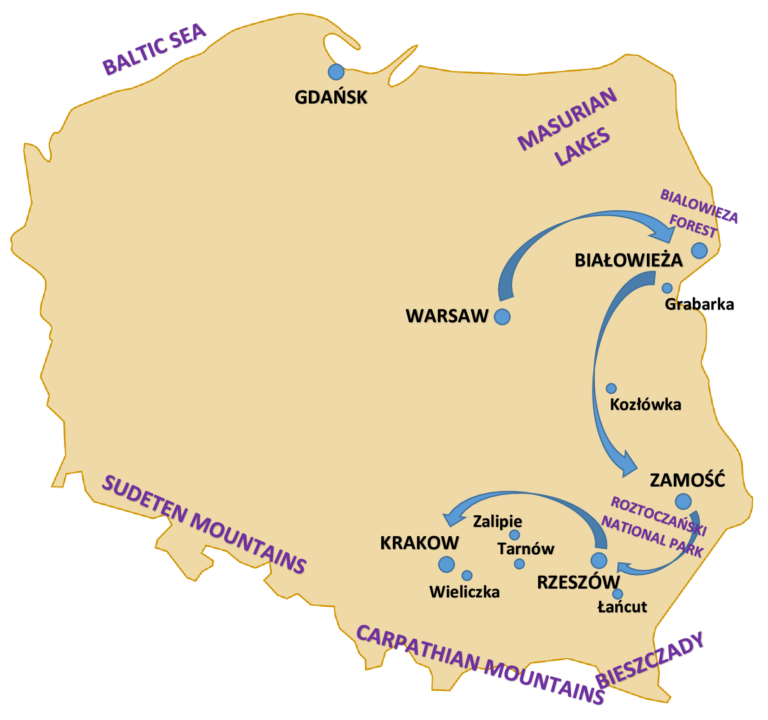 DAY 1 – arrival in Warsaw • short city orientation • dinner at a local restaurant.
DAY 2 – morning tour of Warsaw with the Royal Castle or Wilanów Park and Palace • private concert of Chopin music at the Royal Łazienki Park • overnight in Warsaw.
DAY 3 – departure for Białowieża National Park • walk through the primeval forest and bison reserve • dinner at a local restaurant • overnight in Białowieża.
DAY 4 – departure for Zamość • stop in Grabarka, an unique Orthodox Sanctuary • lunch en route • drive to Kozłówka to visit the Baroque palace of the Zamoyski family, one of the best–preserved noble residences in Poland. The palace outbuildings house a permanent art and propaganda exhibition • overnight in Zamość.
DAY 5 – short sightseeing tour of Zamość, the 16th century Renaissance town • drive to Rzeszów through Roztoczański National Park • en route stop in Łańcut. Visit to Potocki Palace and Park with an unique Museum of Carriages • overnight in Rzeszów.
DAY 6 – departure for Kraków • en route stop in Tarnów, a medieval town with a charming Market Square and tenement houses and Zalipie, a painted village • walk through the Old Town of Kraków and overnight.
DAY 7 – morning city tour with Wawel Castle and Cathedral • afternoon trip to Wieliczka Salt Mine • farewell dinner at a local restaurant • overnight in Kraków.
DAY 8 – departure
Białowieża
Visit the kingdom of European bisons, the symbol and pride of Bialowieza Forrest and the Europe's last primeval woodland.
The wildlife of the Park is very rich, containing over 12.000 species. Illegal hunting led to the eradication of European bison in Białowieża Forest in 1919. In 1929 the species was reintroduced in the Park, becoming the biggest attraction of the area.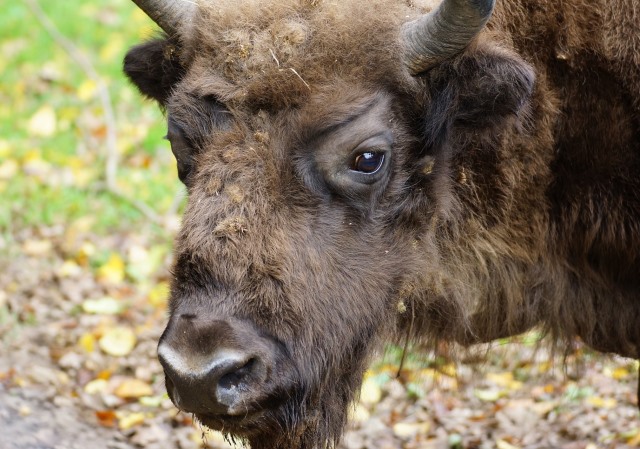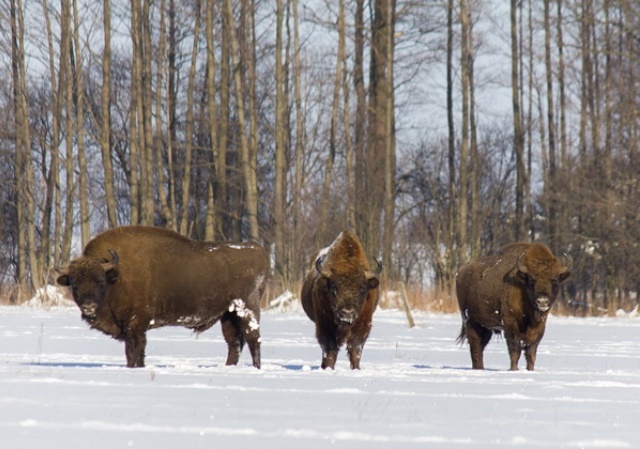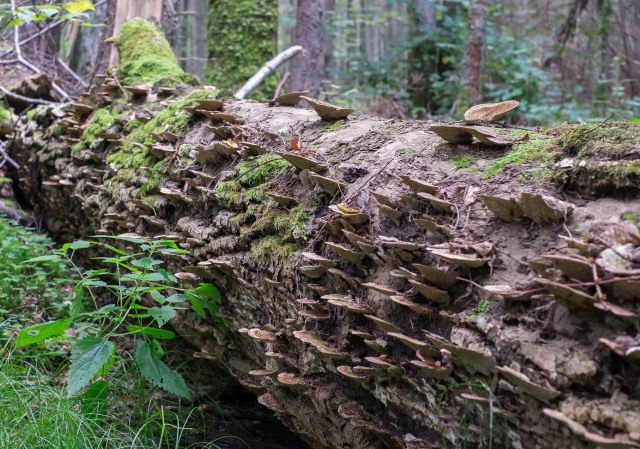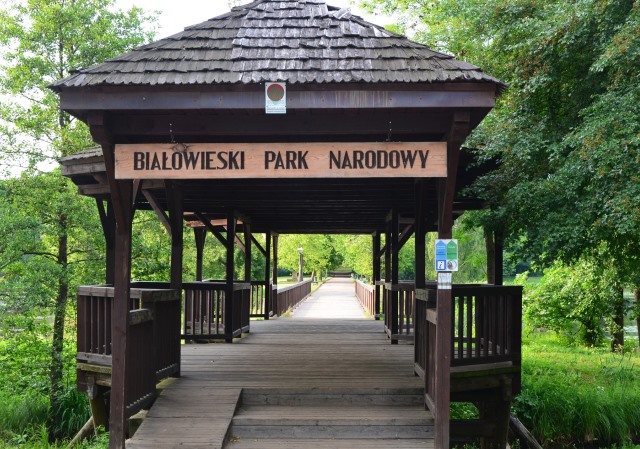 Kozłówka
50 km drive north from Lublin to visit the former Zamoyski family residence, founded in the 18th century and expanded at the beginning of this century.
Visit to the Baroque garden, the palace with its precious paintings, sculptures and furniture.
The former coach-house holds a collection of 1950's Socialist Realist art, the optimistic style of propaganda imposed on artists under the Communist regime. The very much unwanted monument to Polish Communist Party leader, Bolesław Bierut which used to grace a Lublin square and another to the Russian firebrand Vladimir Ilych Lenin from Poronin where he was once in exile, have found a final tranquil if mockingly inappropriate resting place here.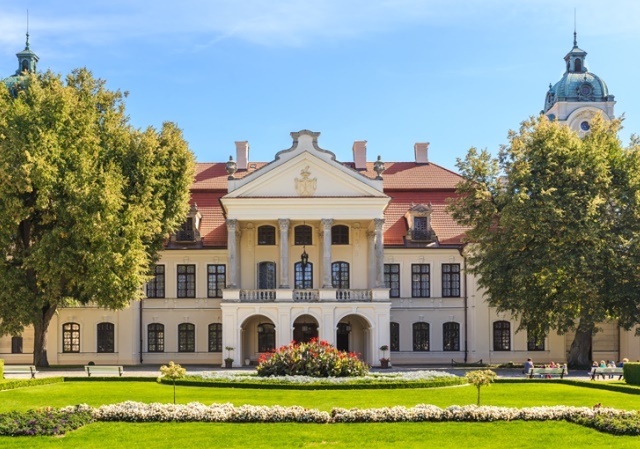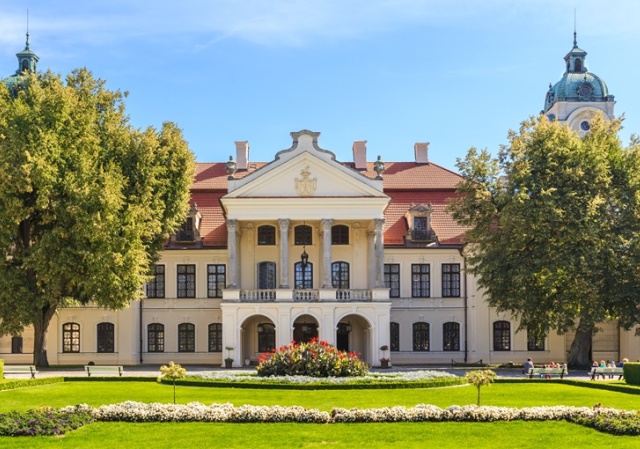 Zamość
A UNESCO World Hertitage Site
This unique city was founded in 1580 and its centre has maintained its original Renaissance plan. The Old Town Square is surrounded with Renaissance houses with arcades and imposing Town Hall.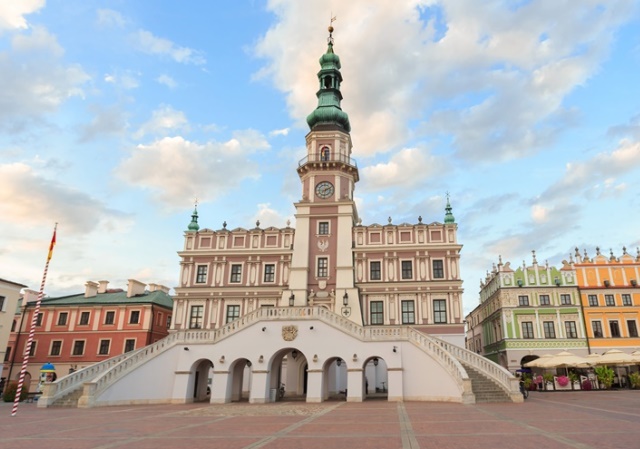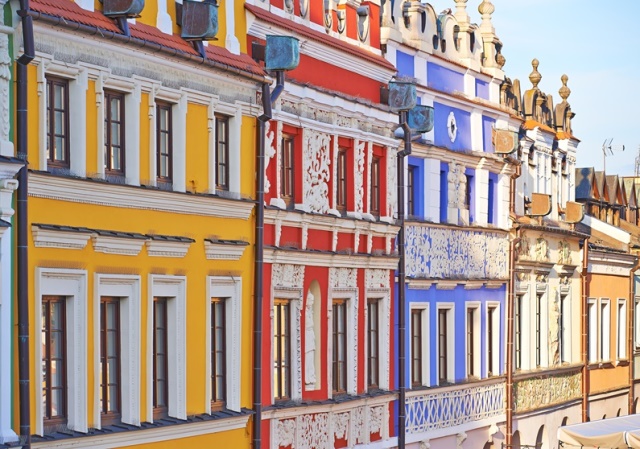 Łańcut
Łańcut castle was was originally built in the 16th century.
Reconstructed in the French Baroque style. Surrounded by fortifications and a magnificent park, it houses a museum of interiors, exhibitions of paintings, sculpture, china, tapestries and old furniture.
The Museum of Carriages, consisting of over fifty "britzkas", chaises, hunter's – and mail-coaches is what brings many visitors to Łańcut.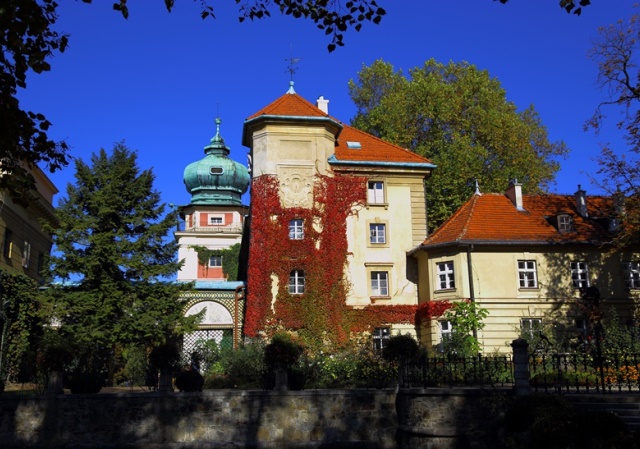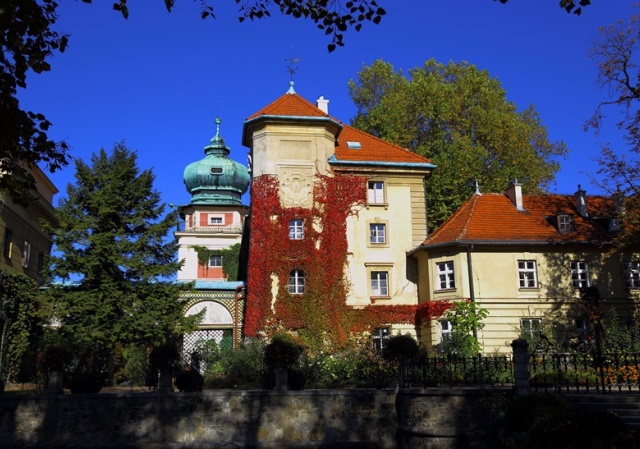 Tarnów
For centuries the town was a private property and belonged to powerful families. On the Mount St. Martin there are ruins of a castle from fourteenth century. The oldest building it the Renaissance colourful Market Square dates from 1524.
Worth seeing are also for the Renaissance town hall and the mikvah – a ritual bath in the Moorish style from 1904.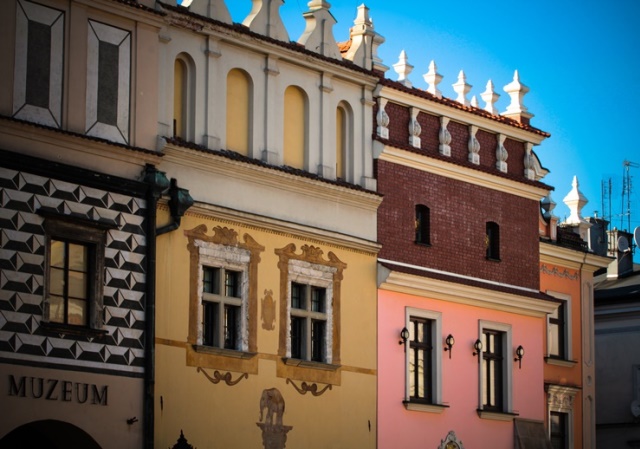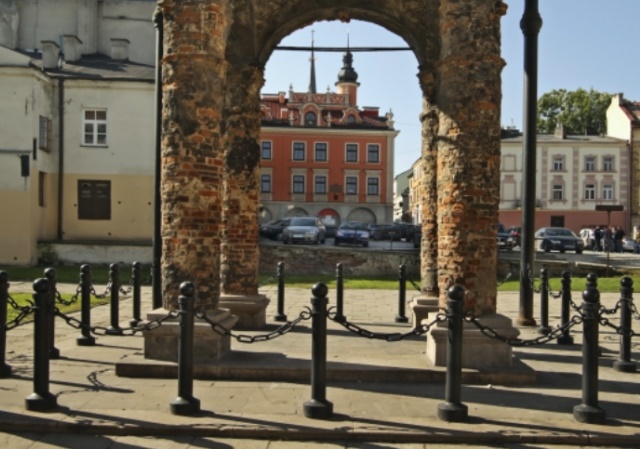 Zalipie
The local tradition of covering both inside and outside walls with colourful flower motives dates back to late 19 century. Nowadays there are about 20 'painted houses' in Zalipie. Two of them were converted into museums housing collections of local art and crafts.
The best time to visit the village is a weekend after Corpus Christi when a competition for the most beautiful homestead takes place.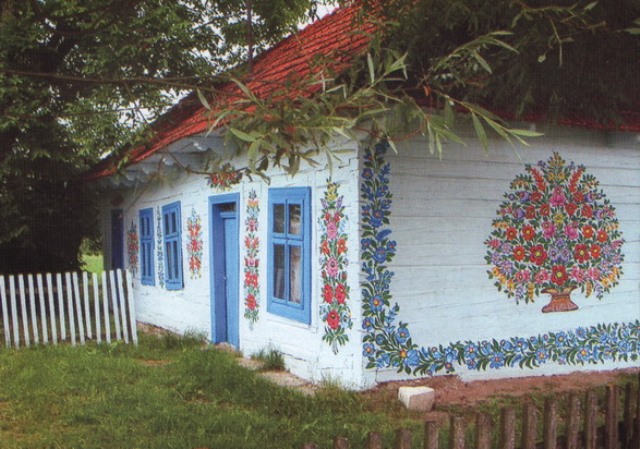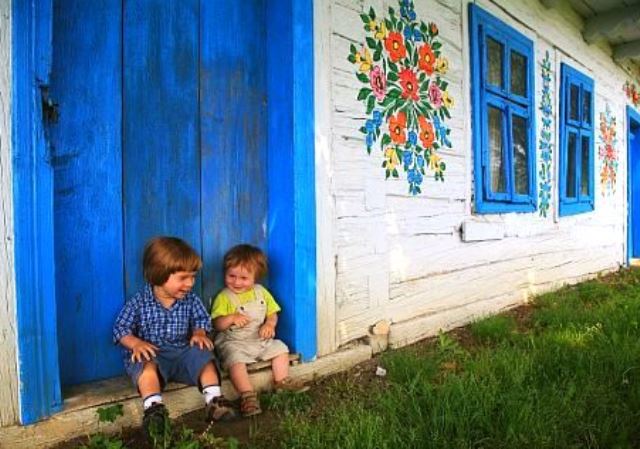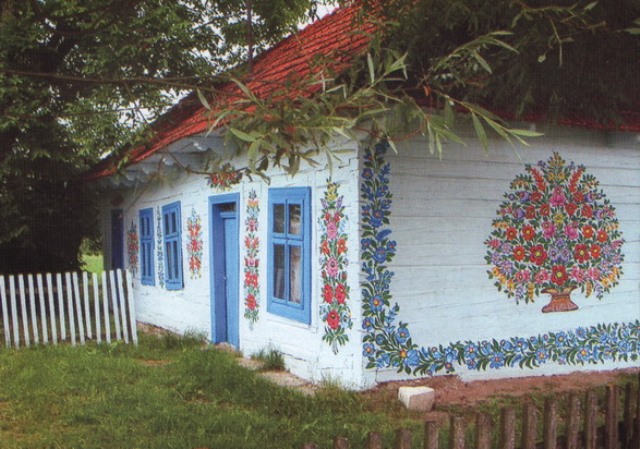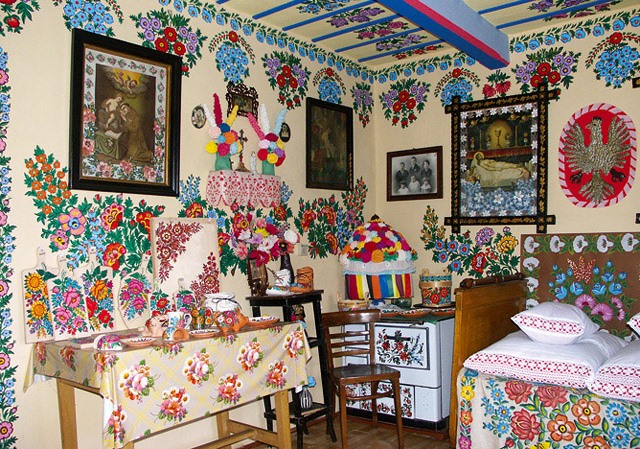 Krakow
Market Square, one of the biggest in Europe, a reminder of the power and wealth of medieval Kraków, the Polish capital at that time. The 13th century Cloth Hall, rebuilt in Renaissance style, houses the largest collection of Polish paintings on the first floor and colourful handicraft stalls in the ground floor arcades. Saint Mary's Church, dating back to the year 1221, boasts the precious 15th century Witt Stwosz altar.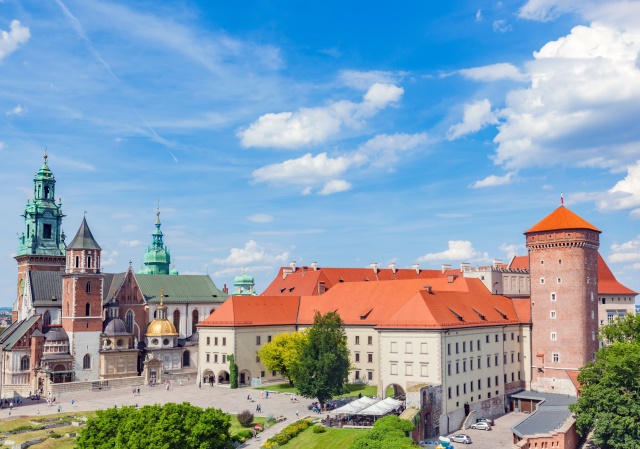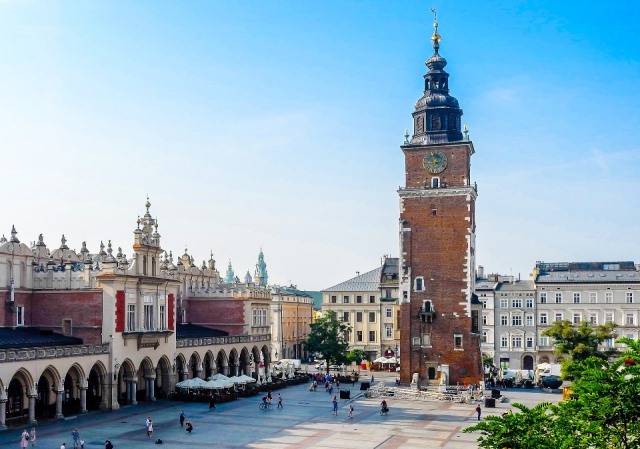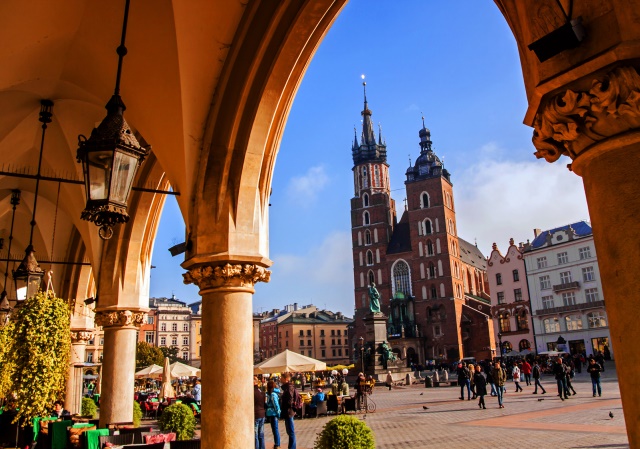 Wieliczka Salt Mine (UNESCO heritage list)
A tour of the mine includes beautiful chapels sculpted in salt (Saint Kinga's chapel is the most beautiful one), crystal-like grottoes and underground ponds. All this at average depth of 130 m below the ground in the world oldest enterprise which has never stopped working!