Boating, Sailing & Other Water Activities
In Poland there are thousands of lakes.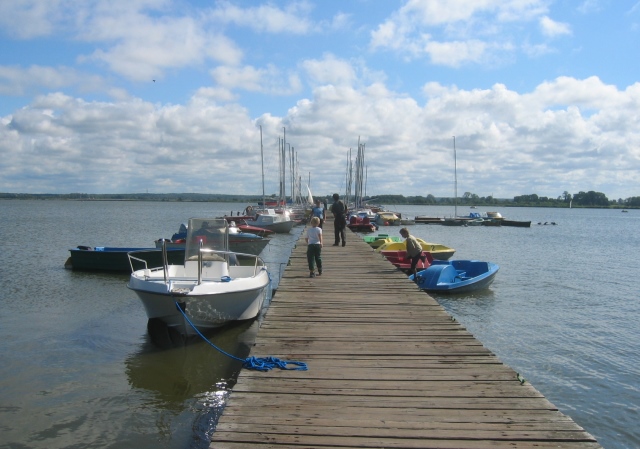 Poland is the place for boat enthusiasts. Great Masurian Lake district, with highest concentration of lakes in Poland, offers great opportunities for sailors. Anyone who has tested their skills on the water here will certainly come back. More than anything, they appreciate the charms of the largest lakes, Lake Śniardwy (114 sq km) and Lake Mamry (104 sq km) with its thirty-three Moreover, as many lakes, linked by rivers and canals, form an extensive system of waterways (approx. 200 km in length), there is room for passenger services and a great number of sailing routes. That and the fact that most of the larger lakes, such as Bełdany, Nidzkie, Tałty, Niegocin, Kisajno, Mamry, Święcajty, Mikołajskie and Ryńskie have well equipped marinas, ensure that the Mazury as they are known locally, are a key destination in boat season.
Boat enthusiasts also praise the excellent conditions at Puck Bay and on west Baltic Sea coast – Szczecin Lagoon (952 sq km). Both bays are ideal for those who enjoy wind and water. Numerous marinas and sailing clubs are located in that area, including Poland's largest sailing training centre in Trzebież. Here you can rent yachts, improve your sailing skills and dry dock your boat.
More and more sailors are discovering the Pomeranian Lakeland and especially Drawskie Lakeland. This mysterious, beautiful area is most suitable for boaters looking for somewhere more peaceful than the more commercialized Baltic seaside or more popular Masurian Lake district. Drawskie Lakeland, with its great number of large lakes, such as Drawskie and Lubie, is a quickly developing sailing centre.
In Poland there are thousands of lakes. Those worth visiting, include: Lake Wigry, Necko and Białe in Suwalskie Lake District, Lake Jeziorak (Poland's longest lake – 27,4 km long) in Iławskie Lake District, Lake Wdzydze and Lake Charzykowskie, both in Kaszubskie Lakeland. Zegrzyńskie (near Warsaw) and Sulejowskie (near Łódź) artificial lakes are also very popular.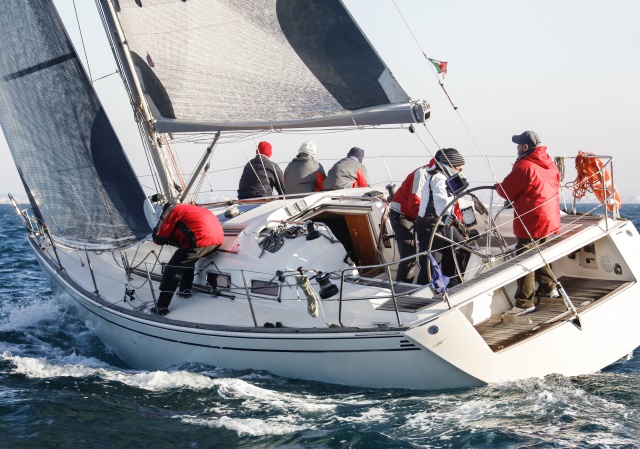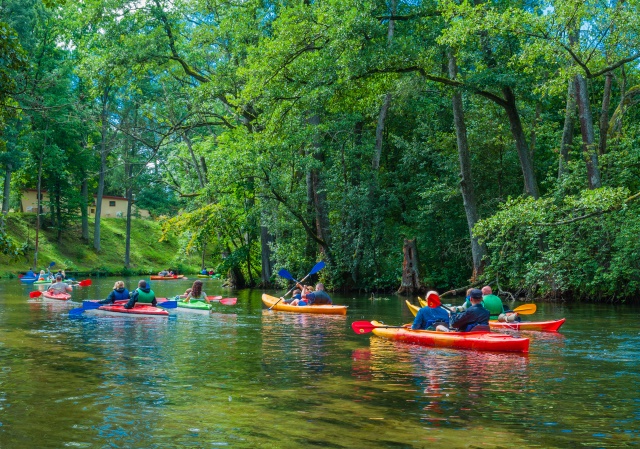 Along the shores of all those lakes there are many marinas offering comprehensive services to boatmen, including rental of yachts. Maybe sailing past high mountains sounds an extraordinary idea, but that's exactly what you can do at a few magnificent artificial lakes in the mountainous south of Poland. One of them is Otmuchowskie Lake, created on the Nysa Kłodzka River in the area of the Sudety Mountains. At 6.5 km long and 3.5 km wide, it is small, but it provides many opportunities for boating and other sports.
Along the lakeside there are several marinas. Solińskie Lake, picturesquely situated in Bieszczady Mountains, also has a number of faithful fans. It was created on the erection of Poland's largest concrete dam on the upper San River and Solinka River. It is large (25 km long and up to 2.5 km wide), and its scenic bays and islands are a pleasure to behold.
Windsurfing
Puck Bay on the Baltic Sea near Łeba is a popular center of watersports. Every year the resort attracts thousands of fans of windsurfing and kitesurfing. The south side of peninsula, which is protected from the open sea and offers excellent conditions for these sports, because the depth of the water even 1 km from cost does not exceed 1.5m. Conditions in Masurian Lake District are also excellent in this regard and Suwalski region also has some good spots. If you wish to perfect your skills we can provide you with professional instructors. Accommodation is available at a fairly reasonable standard in the low to medium price range.