Saint Faustina traces
Warsaw – Płock - Głogowiec - Świnice Warckie - Częstochowa – Łagiewniki (Krakow)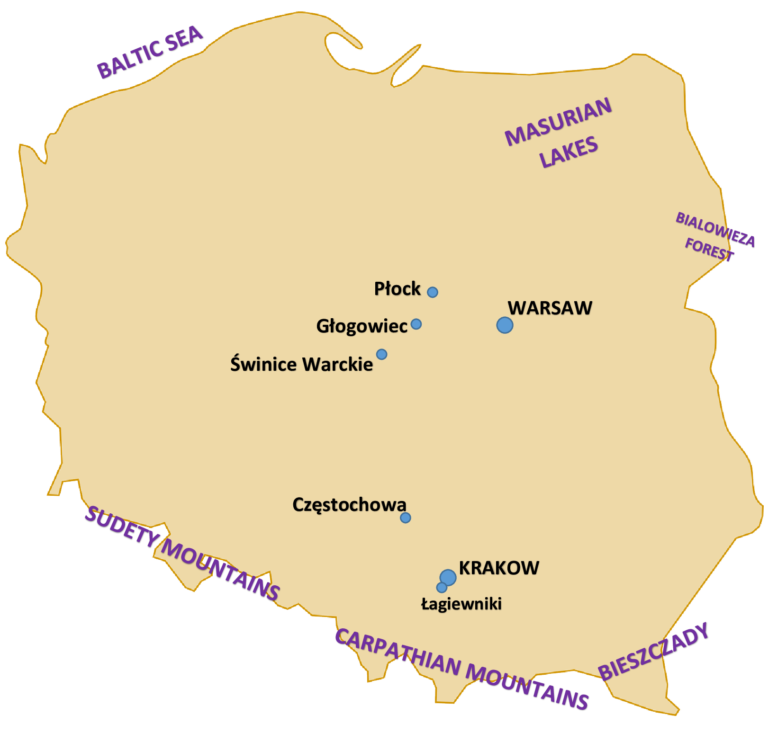 The cult of Divine Mercy is related to the revelations of a sister of the congregation of Our Lady of Mercy, Faustina Kowalska, to whom Jesus appeared in 1935, sending the message of God's Mercy to the whole world.
Today, there are millions of worshipers of Divine Mercy around the world. Only in the United States, there are about 800,000 of them. The cult is widespread in South America and Africa, as well as in countries such as the Philippines, Korea, and New Zealand.
We invite you to visit places related to Saint Faustina and Divine Mercy.
Głogowiec
Place where Saint Sister Faustyna Kowalska was born
Świnice Warckie
Place closely related to St. Faustina. Visit at her family house which is now converted into a museum and a church where she was baptized and had her first Confession and Holy Communion.
Płock
Stop at Benedictine Abbey and the Divine Mercy Shrine. Saint Sister Faustina Kowalska had her first vision of Jesus of Divine Mercy there.
Visit at the Cathedral – one of the oldest basilicas in Poland dating back to the 12th century, where the first Polish rulers rest.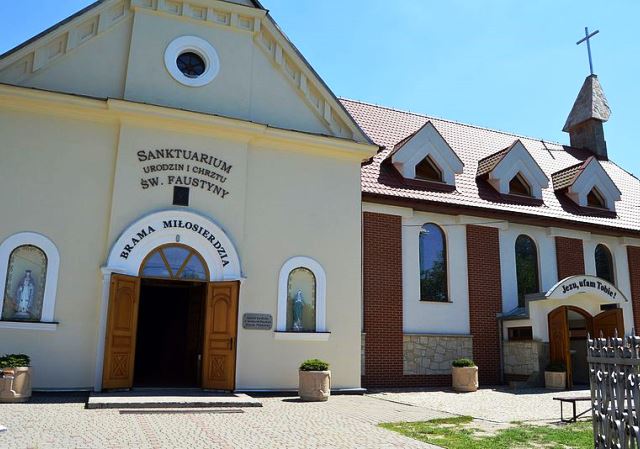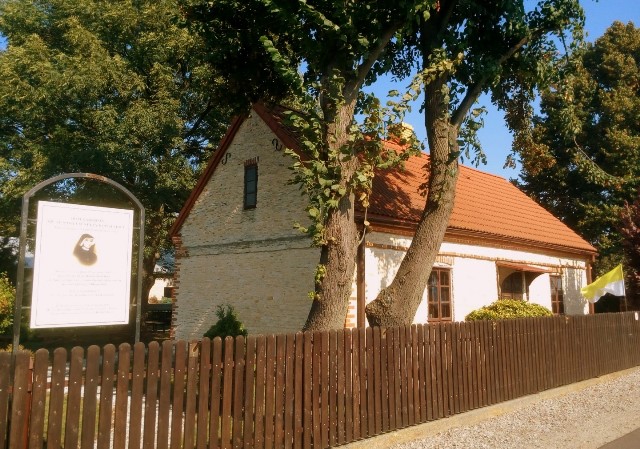 Łagiewniki (Krakow)
The world famous Shrine of Divine Mercy in Łagiewniki where St Faustina's revelations took place. The late Pope John Paul II canonised St. Faustina and instituted the Feast Day of Divine Mercy – the Pope died the 2nd of April 2005 – one day before the Feast of Divine Mercy.  The reconstructed cell where Faustina died is located in the building where she lived, worked and experienced many of her revelations. The pilgrims can also visit her tomb and relics.
The sanctuary is situated close to the former soda factory – Solvay, and the quarry, where young Karol Wojtyła was employed as a manual worker during WW II. 5-minute walk from the Shrine, there is a John Paul II Centre "Have no fear!" The highlight of the centre are the Sanctuary and its chapel which holds the ampoule with blood of John Paul II.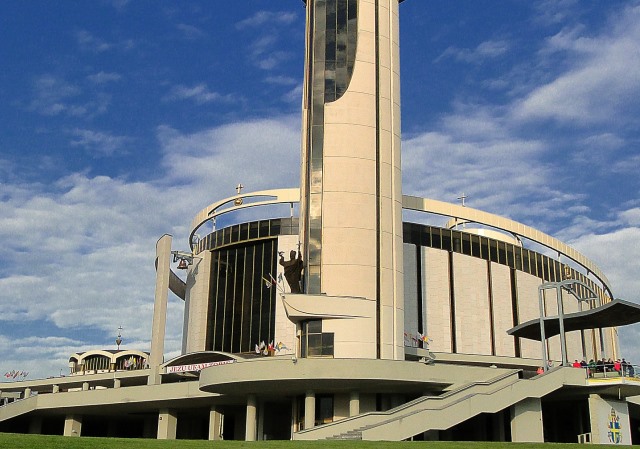 Częstochowa – Black Madonna Shrine
One of the most important shrines in the Christian world.
Millions of pilgrims, including over 100 000 foreigners, come here every year to pray at the miraculous Black Madonna Shrine, dating back to 14th century.
Now covered with precious decoration, forming royal gowns for Virgin Mary and her Child.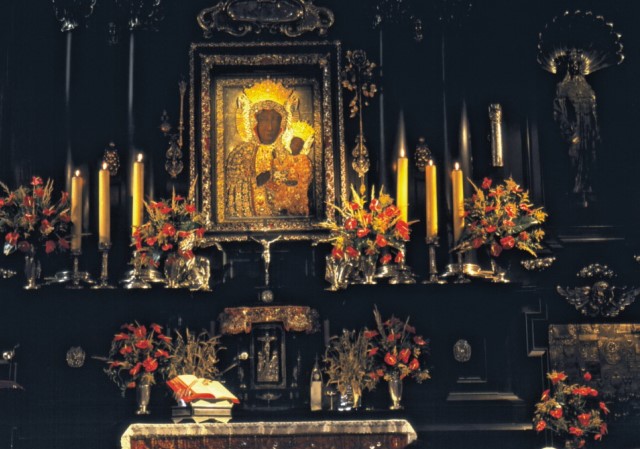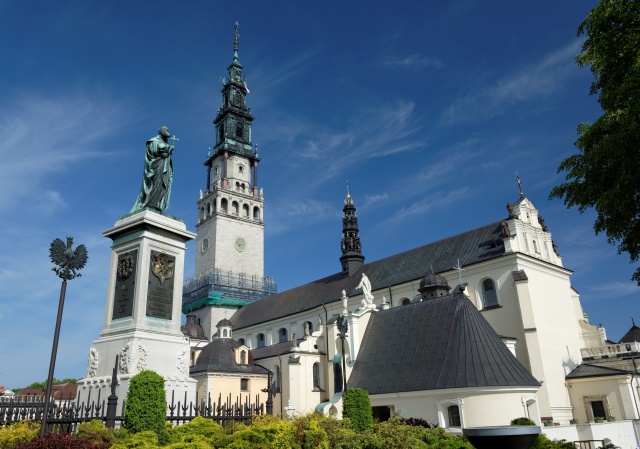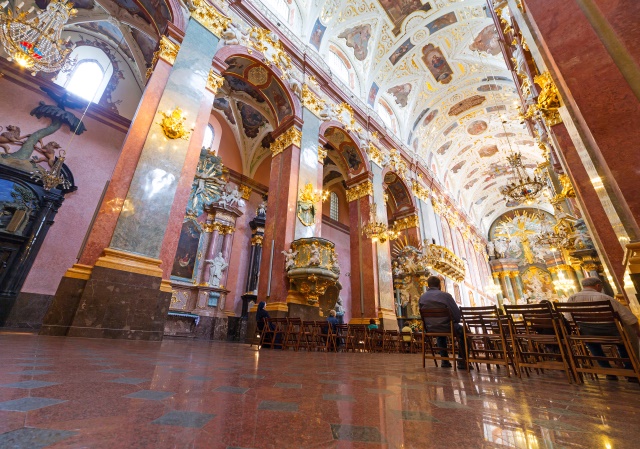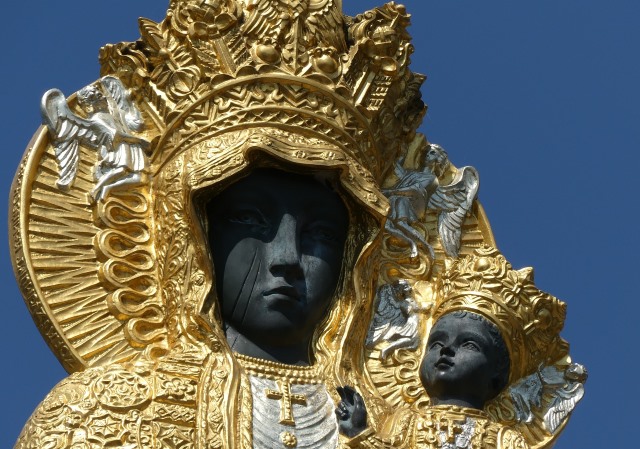 Warsaw
Guided sightseeing tour of Warsaw: Old Town with Market Square, St. John's Cathedral,     St. Anna Church as well as Piłsudski Square where the Pope gave his sermon about the Holy Spirit which inspired the opposition to the communist system. Museum of the Congregation of the Sisters of our Lady of Mercy at Żytnia Street – place devoted do St. Faustina situated in the preserved basement of the former monastery buildings.