Jewish Heritage - places of interest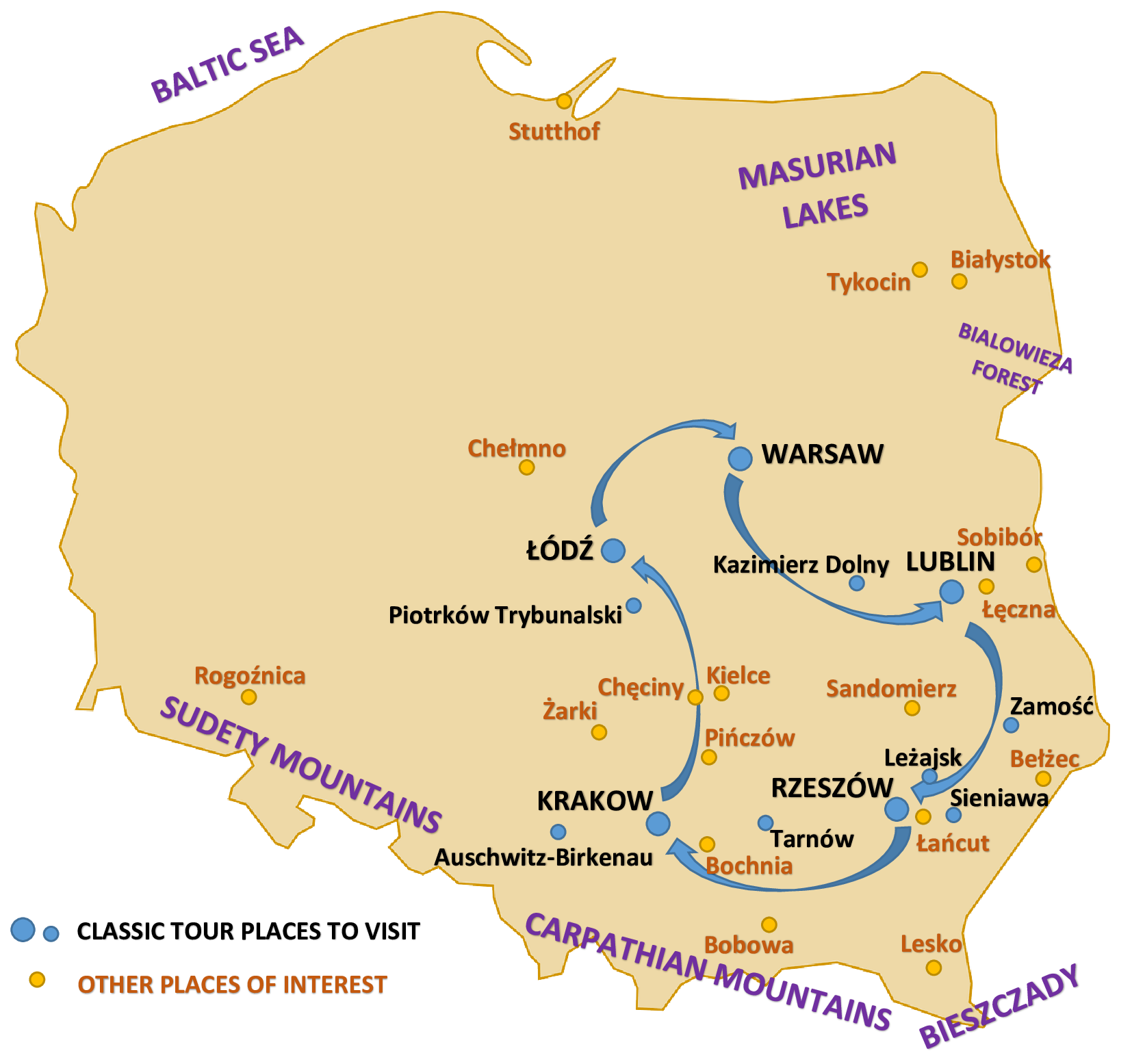 There has been a Jewish presence in Poland for 1000 years or more. Jews first arrived in Polish lands as traveling merchants in medieval times and over the centuries they grew to be the largest Jewish community in the world on the eve of the Holocaust.
Though most physical traces of Jewish built heritage were destroyed by the Germans during World War II or under the communist regime in the decades afterward, there are still hundreds, maybe thousands, of Jewish heritage sites all over Poland: synagogue buildings, Jewish cemeteries, schools, rabbis' houses and other structures. These include around 1200 or more Jewish cemeteries, most of which have no gravestones (or only a few), and scores of synagogue buildings, ranging from ruins to well-restored sites. Only a tiny handful are used still as Jewish houses of worship.
Bełżec
Death camp where 600 000 Jewish perished, now a memorial.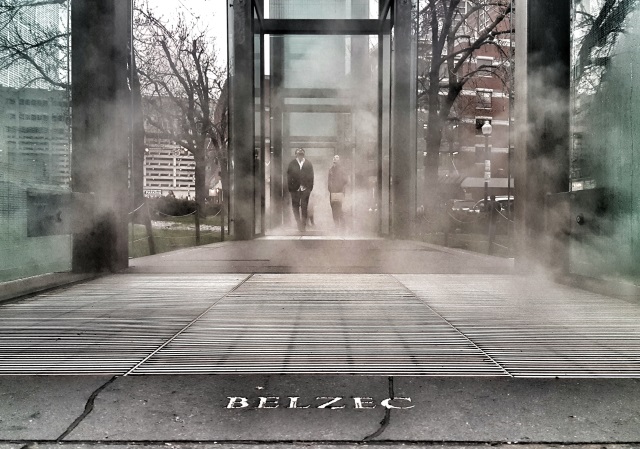 Białystok
Żabia Street cemetery from the 19th century, the mass grave of over 900 Jewish murdered in 1943 during the liquidation of the ghetto.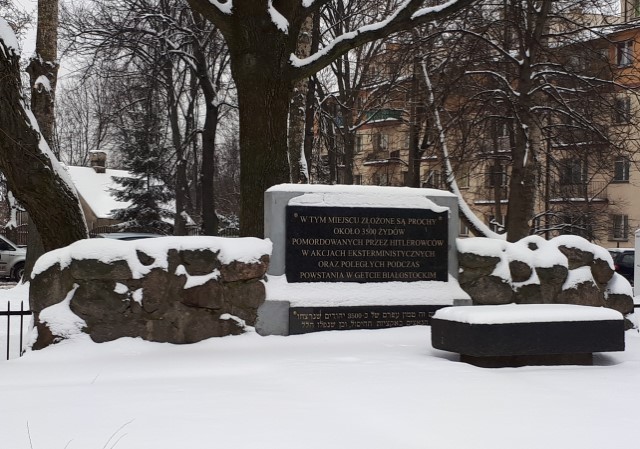 Bobowa
Synagogue erected in 1756, one of the most precious surviving polychromos, Aron ha-Kodesh. Now a museum containing Judaica. The 18th century cemetery contains ca 100 tombstones.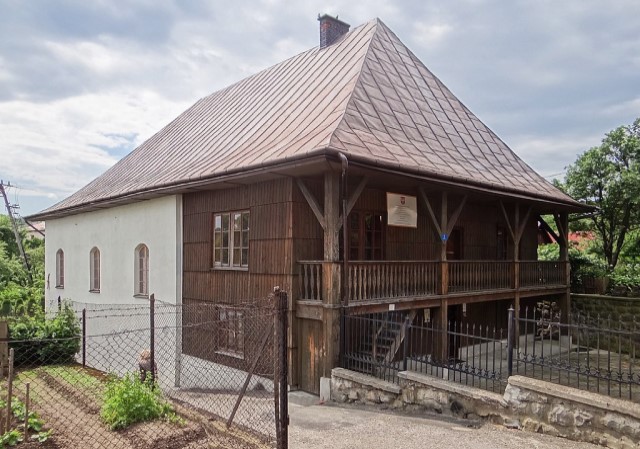 Bochnia
Former ghetto area, a cemetery established in 1872, now with ca 700 tombstones. Stanisław Fischer Museum containing Judaica from the area.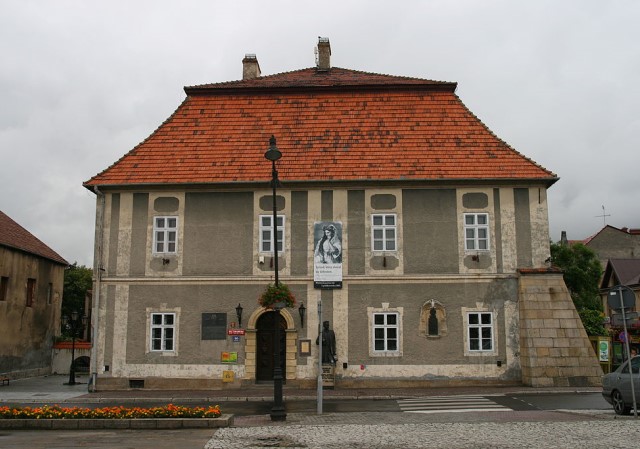 Chełmno
Memorial to victims of Nazi death camp where 250 000 Jewish perished.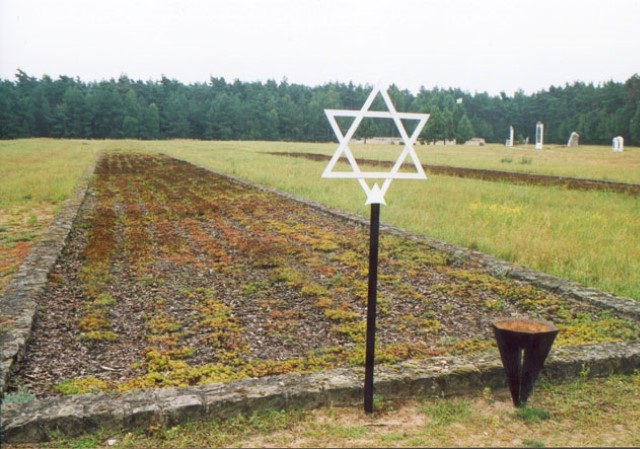 Chęciny
Baroque synagogue erected in 1638 with preserved original elements: Aron ha-Kodesh, portals, alms- box.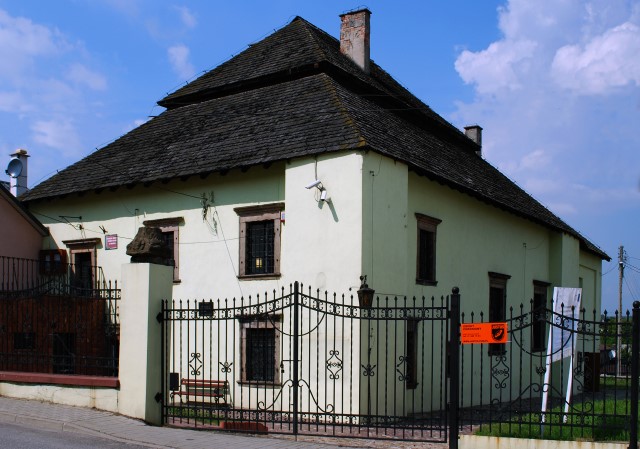 Kielce
Pfefer Synagogue, built in 1903, now district archives; a cemetery established in 1868, now lapidarium with ca 150 tomb-stones, plaque commemorating victims of 1946 pogrom, buried at Jewish cemetery at Pakość Street.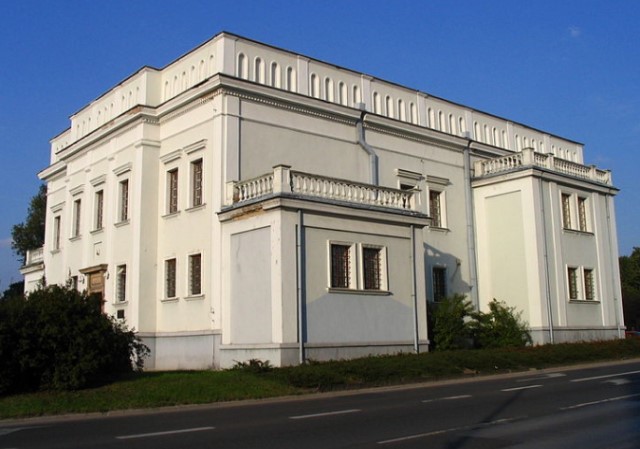 Lesko
Cemetery founded in the 16th century with ca 2000 tombstones, incl.: very precious tombstones, a beautiful Baroque synagogue with preserved Aron ha-Kodesh portal. Now Museum of Jews from Galicia.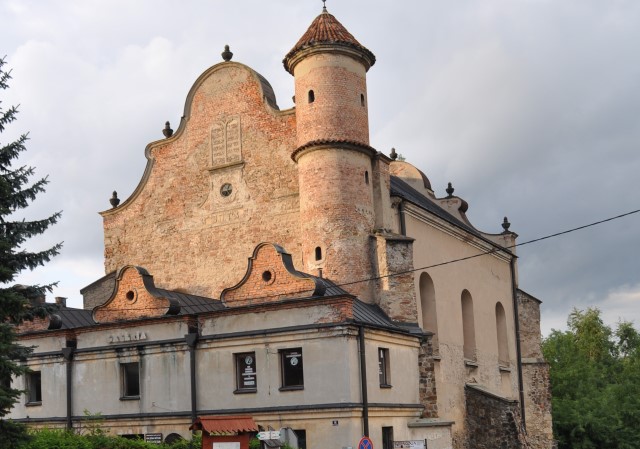 Łańcut
Baroque synagogue from 1761, preserved wall paintings, bimah and Aron ha-Kodesh, now Jewish Museum. Former Old Cemetery, established in 1860, now only memorial plaque.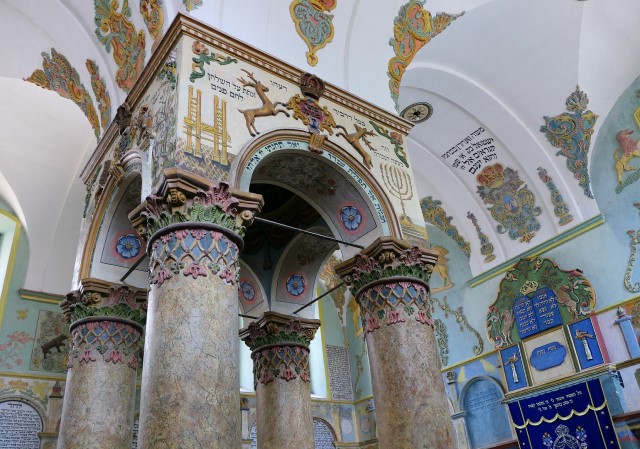 Łęczna
Synagogue founded in 1648, now a museum containing Judaica.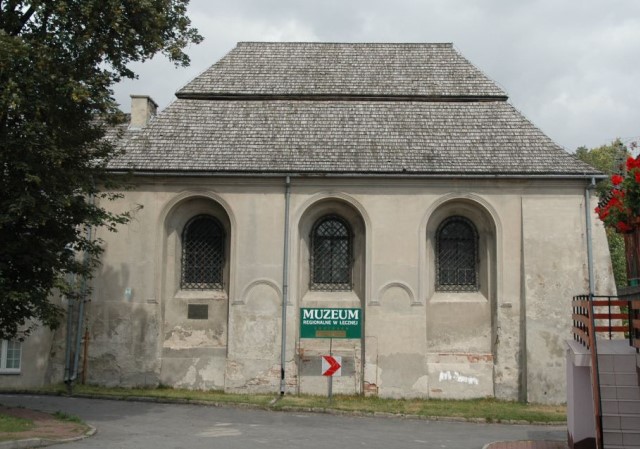 Pińczów
Synagogue built in 1557, now a museum.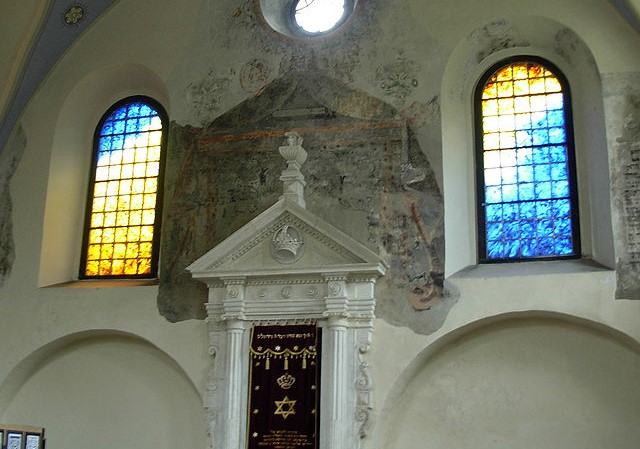 Rogoźnica
Gross – Rosen, concentration camp, now Memorial to the Victims.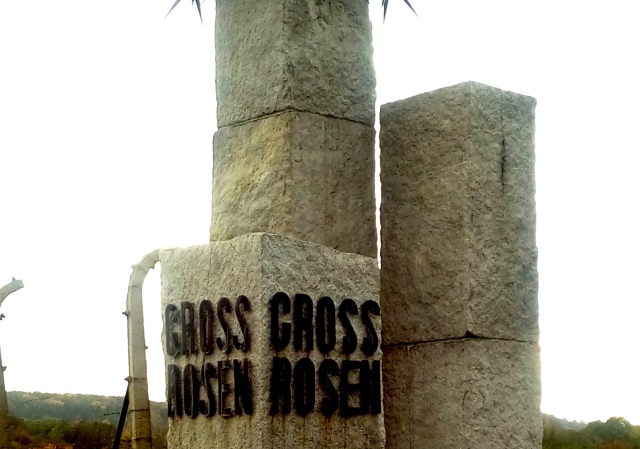 Sandomierz
Late Baroque synagogue built in 1758 with traces of wall paintings and adjusting kahal building, now district archives; a cemetery with monument created of broken tombstone, now a lapidarium.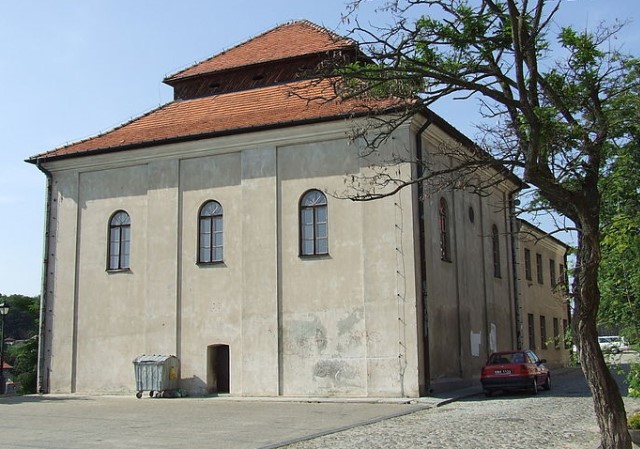 Sobibór
Death camp where over 250 000 Jewish perished, famous for uprising and successful escape of several dozen prisoners, now monument.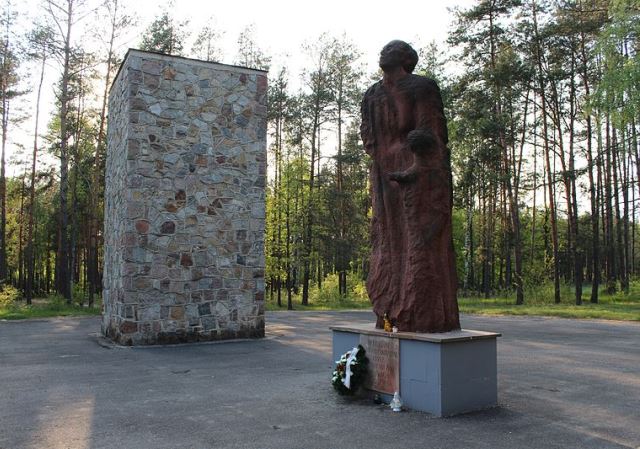 Stutthof
Nazi concentration camp, now a museum-monument.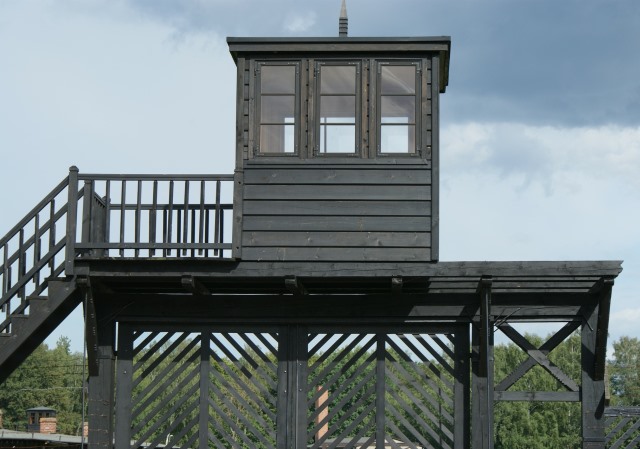 Tykocin
Baroque synagogue founded in 1642 with Aron ha-Kodesh, bimah and wall paintings, cemetery with about 500 tombstones.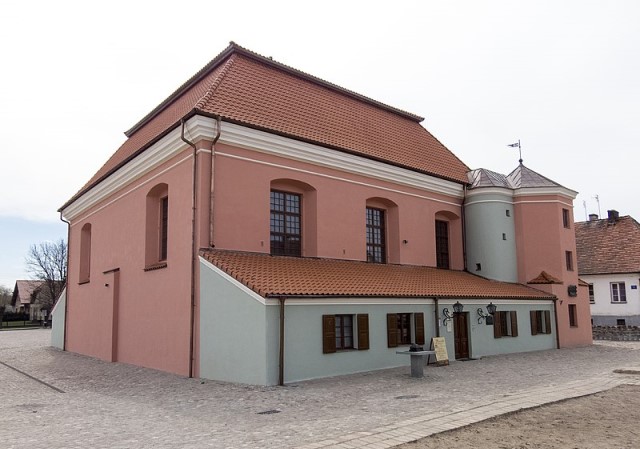 Zamość
Late Renaissance synagogue built in 1620, Aron ha-Kodesh and stuccoes preserved, now a library; former Ghetto area, memorial lapidarium.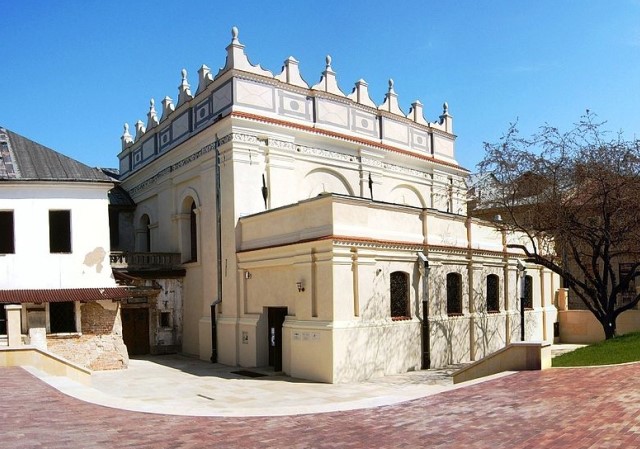 Żarki
Restored synagogue; cemetery from the early 19th century, ca 900 well preserved tombstones.