Hiking in Poland and Slovakia
Krakow – Zakopane - Popradske Pleso – Zakopane - Krakow (7 days)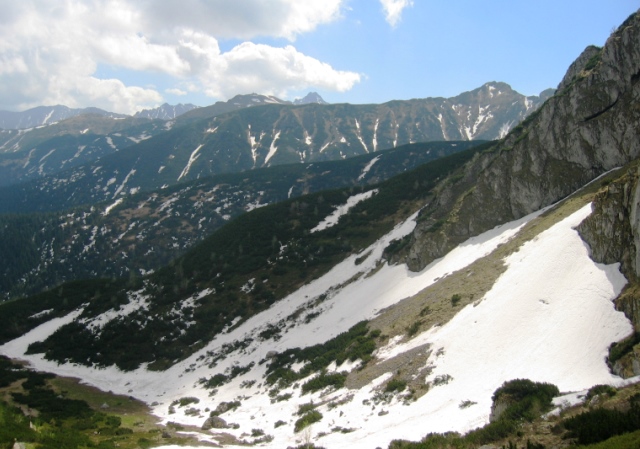 The Tatras are Poland's only alpine-type mountains with scenic trails and breathtaking views. Comparing to the other mountain ranges in the world the Tatras are small in size, but they offer an amazing variety of landscape including sheer cliffs, broad glaciated valleys, glittering mountain lakes, caves and diverse vegetation and wildlife. The area's fauna and flora is protected by the Tatra National Park, one of  the UNESCO's International Biosphere Reserves.
Zakopane is a good base to begin your great adventure in the Tatras and Podhale region. The town is an attractive mountain resort and a popular centre of sports and tourism. Well-marked tourist trails represent different levels of difficulty and everyone will find something to suit them here. While hiking in the Polish mountains you can rely on comfortable accommodation in all categories, experienced guides, cable cars and chair lifts.
DAY 1 – Arrival to Krakow and transfer to Zakopane – popular resort in the Tatra Mountains. Overnight in Zakopane.
DAY 2 – Meet with Tatra hiking guide at the hotel lobby. Cable car to Kasprowy Wierch. Hiking near the border line of Slovakia and Poland. From Kondracka Kopa (2005m) to the north. From Kondracka Przełęcz (1725m) to the east. Hiking to Polana Kalatówki. Transfer from Kuźnice to the hotel. Overnight in Zakopane.
DAY 3 – Transfer from the hotel to Wierch Poronca. Hiking from  Wierch Poronca to Rusinowa Polana. Walk from Rusinowa Polana to Palenica Białczańska. Transfer to Zakopane. Free time. Transfer from Zakopane to Popradske Pleso or Tatranska Polianka. Overnight in Popradske Pleso.
DAY 4 – Hiking to Rysy peak – the highest peak of High Tatras with altitude of 2500m a.s.l. and one of the most visited in Slovakia because of the stunning view. Going up from Slovakian side and down to the same Slovakian side (6-7 h + 1h rest).  Afternoon transfer from Polana Palenica to Zakopane. Overnight in Zakopane.
DAY 5 – Drive from Zakopane to Dębno. Entrance to St. Michael Archangel's Church (UNESCO)  in Dębno, Gothic, wooden church from 15th century. Visit to Wieliczka Salt Mine (UNESCO). Overnight in Kraków.
DAY 6 – Walking tour of Krakow Old Town (UNESCO) including entrance to St Mary's Basilica (UNESCO), Wawel Castle (outside), Jagiellonian University (outside).  Optional visit to Auschwitz-Birkenau in the afternoon. Chopin music recital in the evening. Overnight in Kraków.
DAY 7 – Transfer to the airport for departure flight.