Forestry
Warsaw - Białystok - Białowieża - Warsaw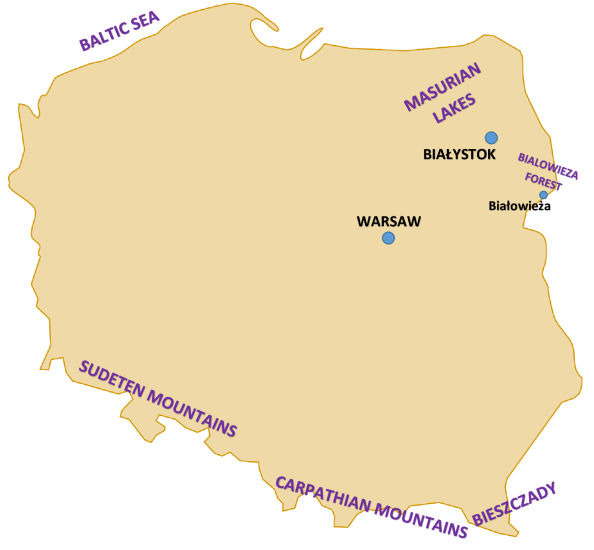 DAY 3: Visit in Białowieża Forestry Management and Forest Research Institute with presentation of the Forestry Management and the World Heritage Site followed by a short discussion panel on the prospects of further actions in the Białowieża Forest and research work on tree stand monitoring. Tour of the strict reserve with licensed guide who will show the biodiversity of the area and talk about the current issues and threats.
DAY 4: Visit in the forest nursery including presentation of modern forest machinery and equipment, followed by a meeting with the representatives of the Private Forest Owners Association. Main focus of the visit – laser scanning as a method of special measurement of the forested area.
DAY 5: Transfer to Warsaw. Guided city tour. Free time.
DAY 6: Transfer to the airport.
DAY 1: Arrival in Warsaw and transfer to Białystok for an overnight.
DAY 2: Visit in the historic and modern pine cone extraction plant near Białystok where we will compare the old and contemporary methods of seed extracting and learn about the machines, tools and technological processes used both before the World War II and now.
Afterwards, we will visit the private company specializing in production of high quality engineered wood, mostly for construction investments, such as long houses, rafters, boards, laths, supporting elements, as well as decorative and finishing products: boards, battens, floor mouldings.
Next visit is planned after lunch. This time the owner of blueberry farm will show us the use of biomass from wood chips as the self-generated energy needed for heating in social and production facilities and installations.