Culinary experience in Eastern Poland
Take the road less travelled!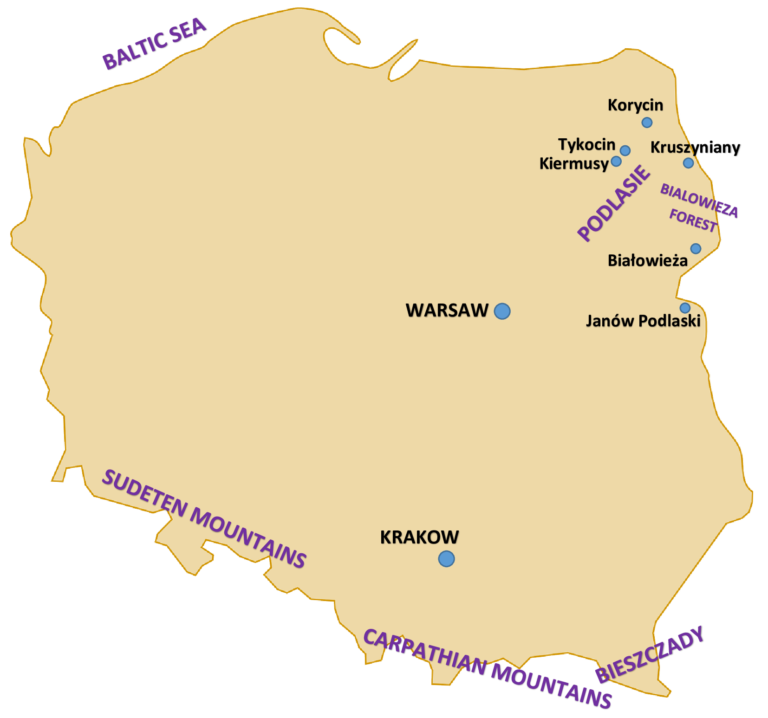 The Podlaskie Region, the environmentally cleanest part of Poland, is renowned for its unique eastern Polish cuisine.
The local delicacies are kartacze, potato dumplings stuffed with meat, and sękacz, an amazing sweet cake shaped like a tree trunk and baked on a spit.
Day 1 – Warsaw & Kiermusy
Arrival at Warsaw airport
Drive to Kiermusy Manor above Meadows, also referred to as the "Mainstay of European bison and noble tradition", surrounded by the Narew and Biebrza National Parks. Kiermusy estate is a historic and recreational complex which consists of several unique facilities. The complex comprises the Manor, Jantarowy Castle, Rome Inn, Servants ' Quarters, Swimming Pool, Health and Beauty
Alcove and Rasputin House. All the buildings have been designed and constructed with adherence to tradition and they are filled with objects of great historic and museum value, combining luxury with sophisticated simplicity.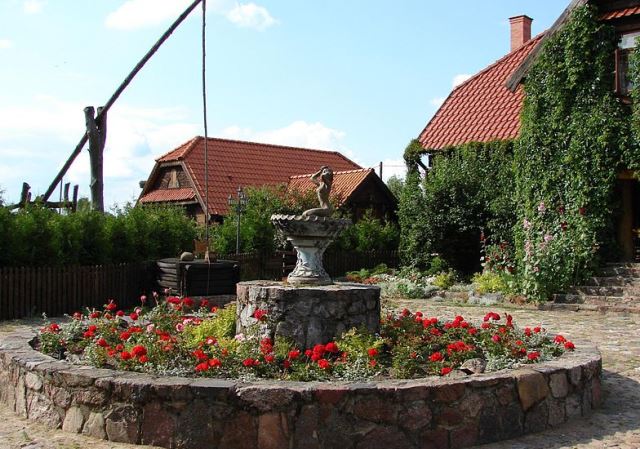 Dinner at Tavern Rome – known as culinary capital of Poland.
We will have a chance to taste all sorts of traditional, freshly made and healthy dishes characteristic for the region! You can taste delicious potato specialties, such as the potato babka and kiszka. The dishes can be made of identical ingredients and will differ only in the way they are served and how they look. Both are made with grated raw potatoes, mixed with either bacon or lard speck, and seasoned with cumin or marjoram. You can't miss kartacze – large, oval-shaped potato dumplings are traditionally filled with a combination of sautéed onions and ground meat, while some versions occasionally employ mushrooms, sauerkraut, or cheese. They are usually associated with the north-eastern regions and are believed to have been influenced by a similar Lithuanian dish that goes under the name cepelinai. Kartacze dumplings are usually served accompanied by sautéed onions and crispy bacon bits, and are typically enjoyed as a filling main course.
Sękacz will than follow as a must. It is a cake, baked over a flame, a rotating spit is poured over with layers of batter. Once it is ready  and cut into pieces, it resembles a cut down tree trunk with annual growth rings – sęki in Polish.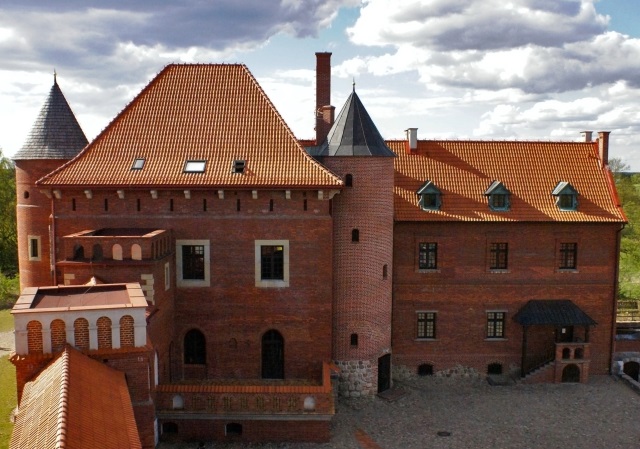 Day 2 – Tykocin & The Biebrza Valley
Visit in Tykocin, a beautiful historic, and even royal village in the podlaskie region, picturesquely located upon the Narew river. Tykocin is the gate to Podlasie – one of the oldest and the most beautiful places in the region, which is about 600 years old. Sometimes it is also called the pearl of baroque, and for good reason, because here you can find the marvellous 18th century monuments representing that style.
The royal castle of Tykocin – a 16th century building created by king Zygmunt Augustus, on the oozing of a wooden stronghold, it has a form of a trapeze with a courtyard and four round towers, it used to be a mighty stronghold, today it is wonderfully restored and open for tourists. The Holy Trinity church and the market square – the late-baroque building from the 18th century with a monumental façade, it is ornamental for the city's baroque main square, inside the temple you can see the valuable organs, and next to them there is a monastery missionary complex.
The Giant Synagogue of Tykocin – a marvellous 17th century building, expanded in the next century, currently The Jewish Culture Museum.
Trip to Korycin famous for delicious Korycinski cheese with spicy additives, garlic, dry tomatoes, olives, etc. It is considered to be the oldest Polish yellow cheese. A soft cheese from the Podlasie region of north east Poland has become the 35th of the country's regional products to be granted protected status by the European Commission. It has been produced in the Podlasie region for many generations, and as the name betrays, it is a speciality of the village of Korycin. You will visit a small family run business where you can get familiar with the exceptional taste of this cheese and see how it is produced.
Visit in Biebrzanskie Smaki butchery – small, family owned business based on traditional methods of smoking meat in order to produce sausages, loin, ham, headcheese, etc. You will have a great opportunity to taste it!
Optionally:
Rafting on the Biebrza river. The Biebrza Valley and Wetlands are one of the last wildlife refuges in Europe. The river being part of the European Ecological Natura 2000 Network, protected by the Biebrza National Park and Ramsar Convention retains its original, primal character and amazingly unique natural values.
Day 3 – Kruszyniany & Białowieża
Drive to Kruszyniany where you can taste fascinating Tatar food, different from the food we eat every day. Kołduny with broth, kartoflaniki – dumplings filled with potatoes and first of all pierekaczewnik – certified by UE, a baked pie resembling the appearance of a snail shell. It originated from the Tatar culture, who arrived in Poland as early as during the fourteenth century. The first information about this unique pie dates back to the eighteenth century. It took its name after the word ' perekatywat', which in Belarusian and Russian language means 'to roll out'. The stuffing may be sweet, made from cottage cheese, raisins, apples and prunes, or can be savory, made from meat, (lamb, beef, goose or turkey) with the addition of vegetables.
And manty …Sweet steam-cooked dumplings, with delicate cottage cheese, delicate pastry and served with cream and raspberry sauce. So delicious!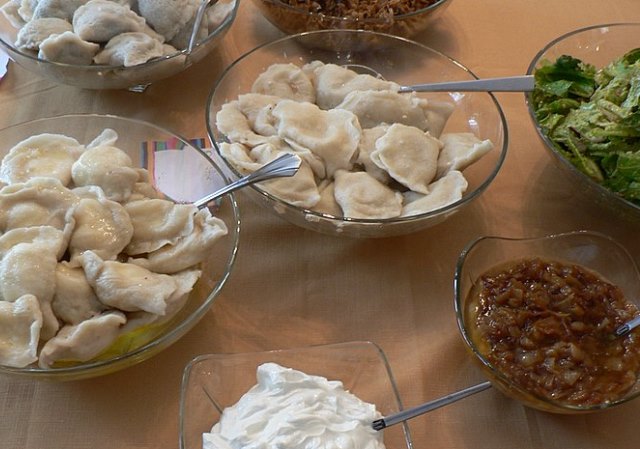 Drive to Białowieza. Bialowieza Forest, one of the last and largest remaining parts of the immense primeval forest that once stretched across the European Plain. The forest is home to 800 European bison, Europe's heaviest land animal. The forest has been designated a UNESCO World Heritage Site and an EU Natura 2000 Special Area of Conservation
Historic Palace Park complex
The palace and park complex in Białowieza a is one of the most valuable historical monuments of this kind in the Podlaskie province. It presents an immense historical value, having been visited by both Polish kings and Russian tsars. From 1888 onwards, the complex has been a private residence of the tsars, who lavished great attention on the entire complex – a fact reflected in both its landscape and architecture. In addition, the palace complex was also frequently visited by the most eminent representatives of the scientific, literary and artistic communities.
Dinner in Bialowieskie Siolo tavern with outstanding traditional cuisine highly rated among the guests from all over the world.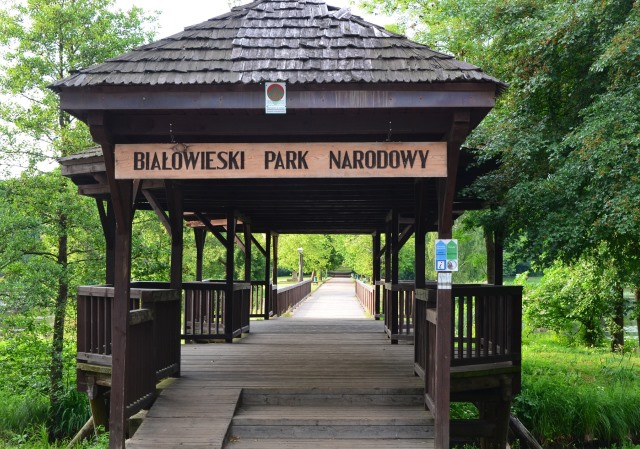 Day 4 – Białowieża & Janów Podlaski
Visit in the European Bison Show Reserve. Animals are exhibited in semi-natural conditions, in large enclosures with natural vegetation, so they may be not visible all the time.
Optionally:
3-hour carriage trip to the strict reserve, the heart of Bialowieza Forest. Some scientist say that this is a "window into the past" which helps us to understands truly wild place that people haven't put their hands on. Naturalness of this place was the main reason to give it the status of UNESCO World Heritage Site.
Dinner at Carska restaurant which is located in an old building of the railway station "Bialowieza Towarowa" built in 1903 for the Tsar Nicholas II. Character and the interior comprised by original furniture of that period, are referring to tsarist times. Today this unique example of wooden architecture attracts both gourmets of Polish-Russian cuisine as well as enthusiasts of the Forest and the spirit of the architecture of the late 19th century.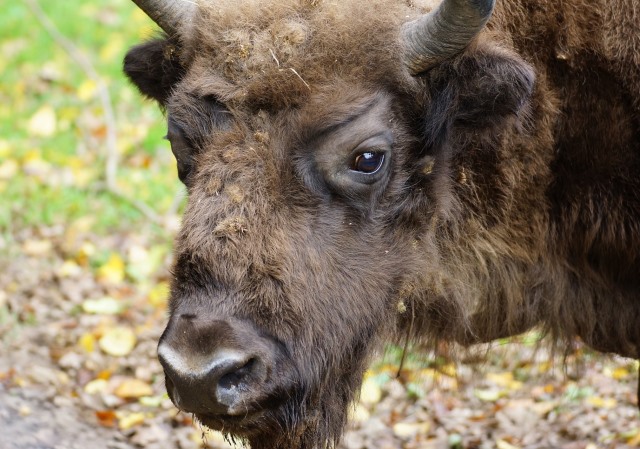 Drive to Janów Podlaski, where you will be accommodated in a beautiful old guesthouse offering dishes typical for the region. All sorts of dumplings which have been among the best specialties of Polish cuisine for centuries. They were known as early as in the 13th century. Forest fruits and mushrooms were picked in forests and used to fill the dumplings. For their taste and simplicity they soon gained recognition in bourgeois house, convents and inns. Later they were introduced in noblemen's manor houses where their variety and taste were valued. Cooks had more and more fantasy and filled dumplings not only with fruit, but also vegetables, mushrooms, meat and fish in various compositions. For the tasting the restaurant serves a cup of Old Polish beetroot soup or sour soup popular since the 16th century. Żurek – a soup made of soured rye flour and meat (boiled pork sausage or pieces of smoked sausage, bacon or ham). Pyzy – potato dumplings served by themselves or stuffed with minced meat or cottage cheese.
The place offers various testing possibilities like local, homemade liqueurs accompanied with revealing secrets on their production, testing of Podlaskie specialties – pies, pates made of game, cottage cheese with herbs, cheese and potato doughnuts, dumpling workshops – you will be given some hints how to prepare perfect dough and different kind of staffing out of meat, mushrooms, sauerkraut, fruits, potatoes, etc.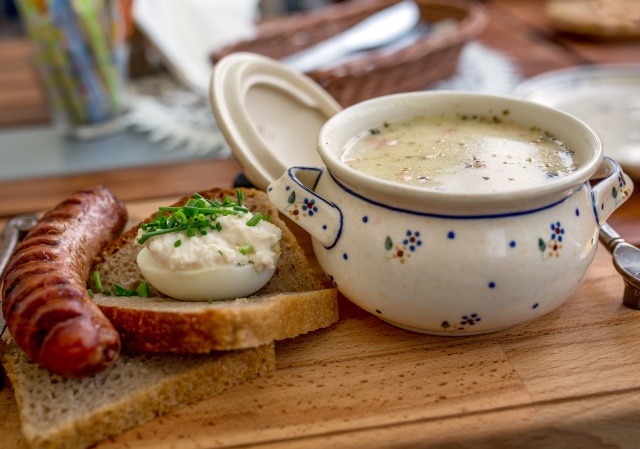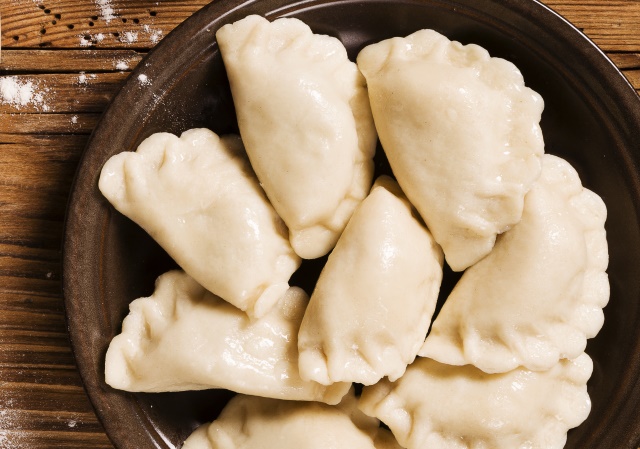 Day 5 – Janów Podlaski & Warsaw
Departure transfer for Warsaw.