Birdwatching
The Northeast of Poland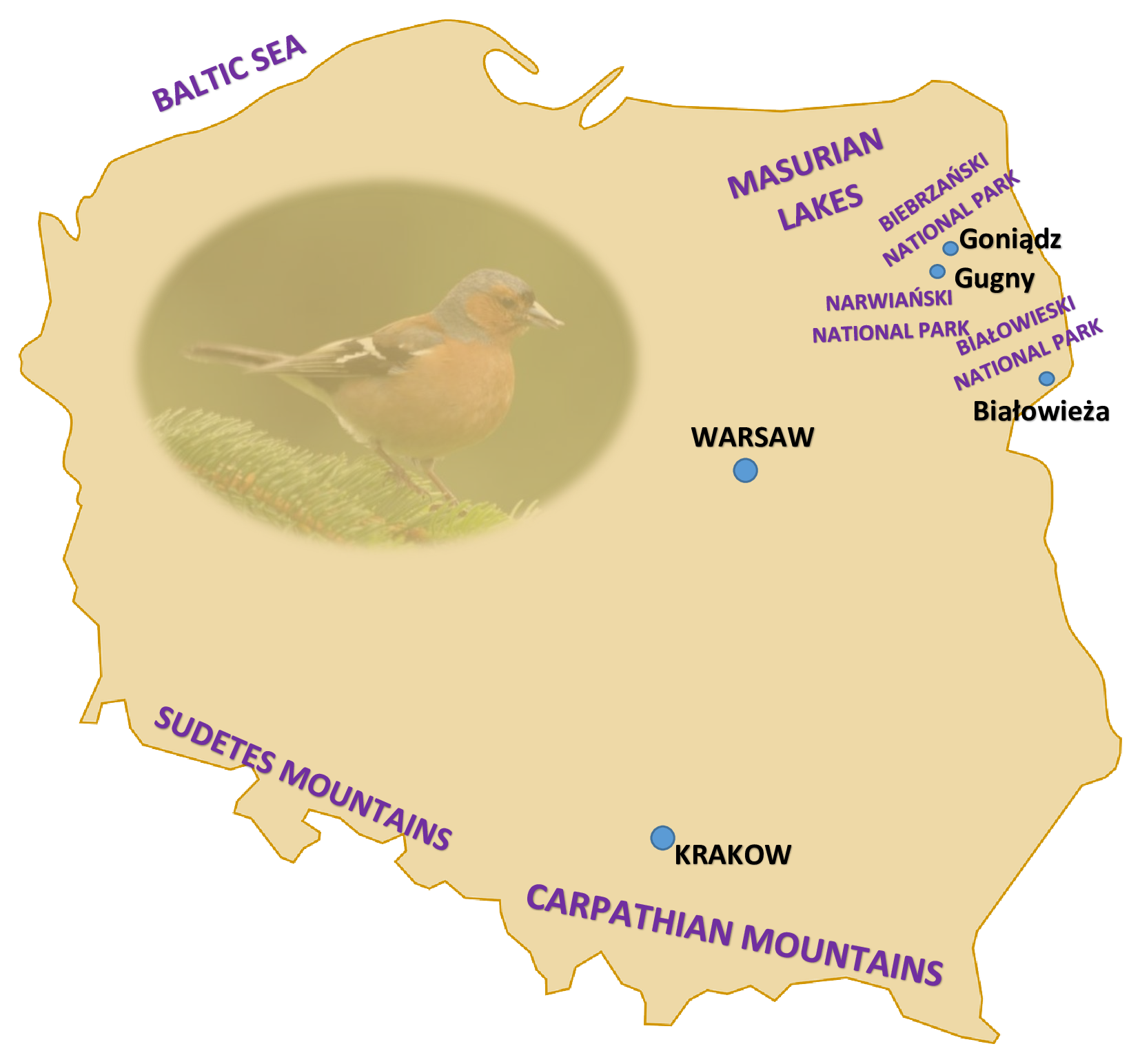 The Northeast of Poland is one of the very last completely unspoilt European habitats. In this wild and relatively undiscovered corner of Europe, are three magnificent National Parks that still support a huge variety of endangered species living in their natural wetland habitat.
This unusual and exciting wildlife encounter takes us deep into the marshes, river systems and swamp forests of Biebrza, Narew and Białowieża National Parks. Here, amid the meandering lowland rivers, flooded wild meadows and the best-preserved fragment of ancient lowland forest anywhere in Europe, can be found European bison, wolves, lynx, elk, deer, wild boar, beavers and an incredible array of birds.
Our guide is an English- speaking naturalist who has studied this area extensively and will provide a highly informed insight into the fauna and flora of the region. Using a variety of watercraft and travelling on foot will allow us to get incredibly close to the wildlife.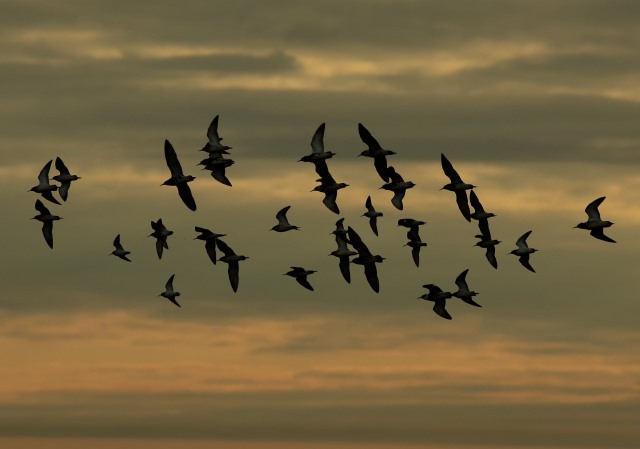 DAY 1 – arrival at Warsaw airport, and transfer to Goniądz, located in the middle of Biebrza National Park. Welcome dinner before a short hike into the Biebrza wetlands. Overnight in Goniądz or Gugny.
DAY 2 – visit to the western bank of the Biebrza River with spectacular views of the valley and its waterbirds – ruff, terns, waders. The visit to local meadows in search of feeding raptors. Overnight in Goniądz or Gugny.
DAY 3 – visit to the Narew Valley which joins the Biebrza forming the Southern Basin of Marshes. We look for harriers and corncrake. There should be still lots of ruff in the valleys. In the afternoon visit the Great Snipe tooting spot with singing aquatic warblers. Overnight in Goniądz or Gugny.
DAY 4 – the Eastern part of Biebrza Marshes with a famous "Tsar Road" through alderwoods, sedge marshes frequently visited by elk, inhabited by curlews and short-eared owl. In the Middle Basin of the Biebrza we try to find some spotted and lesser spotted eagles. Overnight in Goniądz or Gugny.
DAY 5 – the Middle Basin of the Biebrza Valley with large swampy forests and dunes in between. Forest birds like woodpeckers, flycatchers and nightingales are numerous here. Overnight in Goniądz or Gugny.
DAY 6 – in the morning we depart for the Białystok region, where we visit the Dojlidy Fish-Ponds with breeding grebes (red- necked, black-necked, sometimes Slavonian), whiskered terns, penduline tit and other water birds. Further east we make a visit to Siemianówka Reservoir located by the Belarusian border (great white egrets, terns, white-tailed eagles). In the afternoon we reach Białowieża Forest and take our first walk in the neighbourhood of the village. Overnight in Białowieża
DAY 7 – early morning excursion to the Strict Reserve of the Białowieża National Park, a key habitat for breeding woodpeckers incl. middle spotted, white-backed, three-toed; flycatchers incl red-breasted and possibly other birds like the pygmy owl. Visit to Narewka Valley crossing the Białowieża Forest – feeding grounds of eagles, storks and shrikes. Overnight in Białowieża.
DAY 8 – the "Bisons Rib" trail leading through alderwood forest with numerous song birds as well as woodpeckers and possible hazel hen. Optional visit to wild animals enclosure. In the evening we try to find some local owls – tengmalms and pygmies. Overnight in Białowieża.
DAY 9 – forest trail in the North with a well placed watching tower located on the edge of river valley. This is a breeding ground for short-toed eagles and cranes. Search for nightjar and woodcocks in the evening. Overnight in Białowieża.
DAY 10 – visit to wet spruce forest on the edges of Białowieża Forest. A good place for woodpeckers, hazel hen and green sandpiper. Departure from Białowieża to Warsaw. Walking tour of the Old Town. Dinner and overnight in Warsaw.
DAY 11 – departure.