Biking Tours
Mazurian Lakes - Warsaw - Ojcowski National Park - Częstochowa - Krakow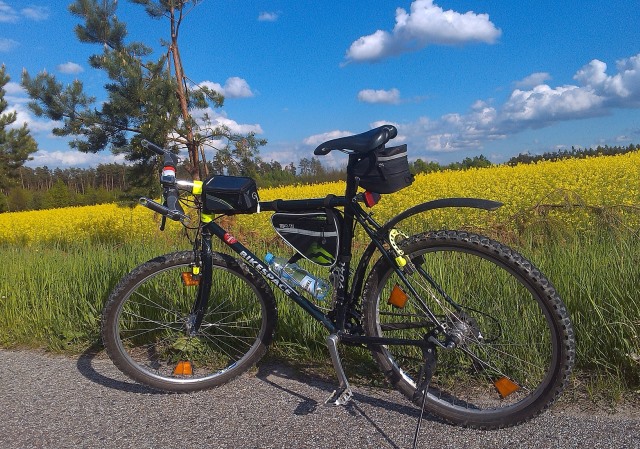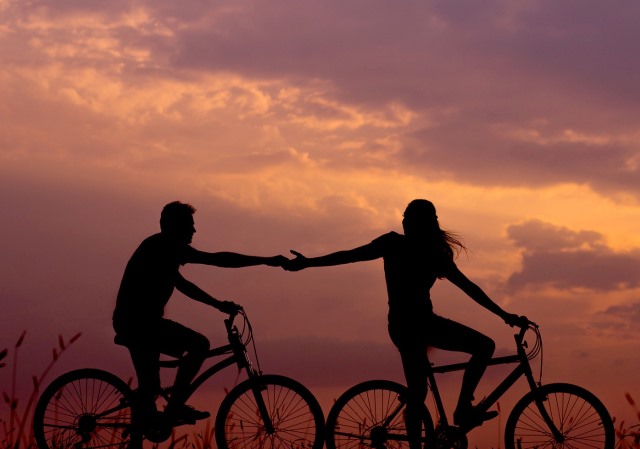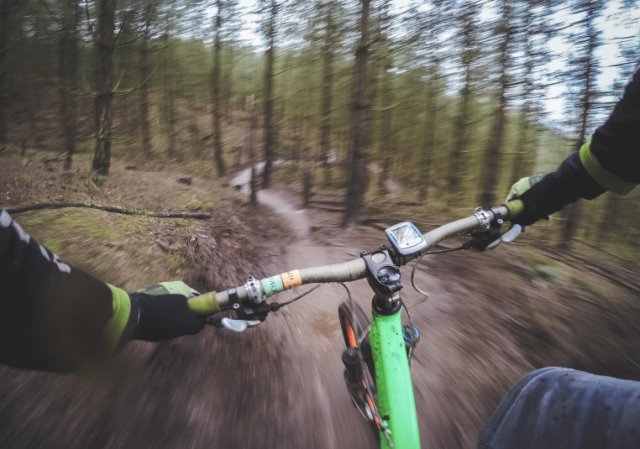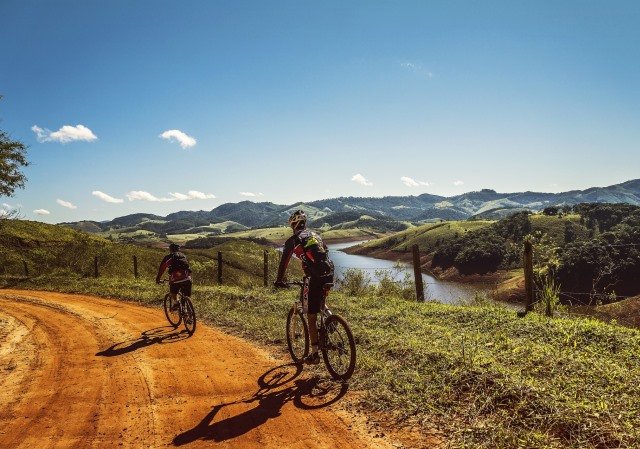 Bike-drive trips are becoming more and more popular. Poland offers a wealth of spots for biking: most national parks feature exceptionally scenic biking trails running through areas of natural beauty with charming views.
On one of the trails, which goes through Słowiński National Park along the coast of the Baltic Sea, you can ride out to enjoy spectacular views of dunes and sea from the very top of a lighthouse… In Wigierski National Park, the circuit trails round Lake Wigry and in the heart of Piska Primeval Forest there are routes as long as 145 kilometres.
There are also sport-orientated trails, but they require not only a reliable mountain bike but good training and experience. Yet it is not risky or dangerous. Less experienced riders may to push their bikes down, instead of riding down steep, gravel roads.
Below some sample regions with different types of terrains. The region of Mazury, known as "land of a thousand lakes" is a great place for lowland biking. The trail in Jura is hilly and so is more of a challenge. The trail in Jura is hilly and so is more of a challenge.
Biking tour in Mazury
DAY 1 – arrival in Warsaw. Short city orientation. Dinner and overnight in Warsaw.
DAY 2 – panoramic city tour, including the Royal Route with Old Town, Ujazdowskie Avenue, Łazienki Park and Palace. Time for lunch. Departure by coach for Mazuria district. Dinner and overnight in Giżycko.
DAY 3 – Route: around Niegocin Lake (40 km). Biking through picturesque countryside. En route stop in Rydzewo for lunch and rest at the lakeside. Dinner and overnight in Giżycko.
DAY 4 – Route: Giżycko – Kętrzyn (60 km). En route stop in Sztynort, yachting marina with a palace surrounded by 400-year-old oak trees, the former seat of Lehndorff family. Drive to Gierłoż to visit "Wolf Liar", Hitler's Headquarters. Dinner and overnight in Kętrzyn.
DAY 5 – Route: Kętrzyn – Mrągowo (45 km). En route stop in Św. Lipka, to visit the finest Baroque basilica in Northern Poland and listening to organ concert. Biking through a picturesque Mazurian landscape to Mrągowo. Dinner and overnight.
DAY 6 – Route: Masurian Landscape Park (40 km). En route stop in Piersławk. Dinner and overnight in Krutyń.
DAY 7 – Kayaking: Krutyń – Ukta (12 km). Leisurely canoeing in the calm waters of one of most beautiful rivers in Poland – Krutynia through the amazing Krutynia Nature Reserve. Dinner and overnight in Krutyń.
DAY 8 – Route: Krutyń – Mikołajki (50 km). Biking through Piska Forest. En route stop in Wojnowo, a charming monastery from the 19th century. Biking along Bełdany Lake, en route stop for lunch in Ruciane Nida, a well-established yachting marina. Ship cruise on Bełdany Lake to Mikołajki. Free time for dinner and shopping in Mikołajki. Overnight.
DAY 9 – ship cruise on Masurian lakes and channels: Mikołajki – Giżycko (15 km). In the afternoon, time for a visit to Boyen Fortress in Giżycko. Dinner and overnight in Giżycko.
DAY 10 – departure for Warsaw. Transfer to airport. Departure.
Cycling through Rocky Eagles Nests
Jura Krakowsko-Częstochowska located between Kraków and Silesia provides some of the most interesting bike trails in country in an area of 2615 km2. Limestone monadnocks, finger-like rocks which stand in valleys like in Arizona, are what area is famed for. The largest of them are crowned by ruins of medieval castles, referred to as Eagles Nests. Additionally, the jura is one of the most valuable regions of Poland in terms of flora. The animal world is equally rich and varied. Bats populate numerous caves. Nearby Błędowska Desert, occupying c.a. 30 km2 is also a sight to behold. The cycling trail is very varied both in terms of difficulty and scenery. It goes through forests and fields and along roads. At some points you might have to pick your bike up and carry it over rocks. You may bring your own bike or hire one of ours. Though you may do the route unaccompanied, many have been glad of opting for a guide.
DAY 1 – Route: transfer to Częstochowa Arrival in Kraków and transfer to Częstochowa. Visit to Black Madonna Shrine and preparation for bike trek along Jurassic Eagles Nest cycle trail. Overnight in Częstochowa.
DAY 2 – Route: Częstochowa – Złoty Potok (35 km). Morning departure for Złoty Potok. Places of interest on the way: Towarne Hills – beautiful hills with rocky sections and caves where archeologists have found traces of habitation. The peaks of Towarne Hills afford a pleasant view over ruins of medieval Olsztyn Castle. Continue to Sokole Hills, where in the territory of Częstochowa Heights nature reserve there are several caves and grottoes housing colonies of bats – though no-one says you have to go in! In Zrębice the 16th century wooden church and wooden architecture from the 19th century make the town a rare sight. Overnight in Złoty Potok.
DAY 3 – Route: Złoty Potok – Podlesice (35 km). Morning visit to Złoty Potok Palaces and grounds. Visit to Krasiński Palace, which is now a museum and Raczyński Palace, now headquarters of the Landscape Parks Authority. Take time to stroll through the luscious palace grounds with their many rare plant species, set beside Irydion Pond, fed by River Wiercica. Places of interest: Wiercica River Valley is an enchanting water passage in a wonderful natural setting. Sights to look out for include Twardowski Gate, which is a rock that looks like a carved archway. Polish Romantic poet Zygmund Krasinski, who was inspired by area, gave the Gate and many other land- marks in park their names. Raczyński trout farm here was the first and largest of its kind in Europe when it was founded in the mid 19th century. Ostrężnik Nature Reserve – within the reserve lie the ruins of a Gothic castle built in 17th century by order of Kazimierz the Great and 90m long Ostrężnicka Cave. Mirów Castle (14th and 15th centuries) was not as showy as the castles in Ogrodzieniec or Olsztyn but ruins of castle, which was destroyed along with neighbouring Bobolice Castle by the Swedish during their campaign in the 17th century are very picturesque. These and other castles in the Jurassic region formed part of the defenses of the border between Małopolska and Silesian Duchies. Legend has it that Bobolice and Mirów castles were linked by a tunnel. On arrival we go sightseeing in Zborów Hills and have dinner by campfire with torches. Overnight in Podlesice.
DAY 4 – Route: Podlesice – Ogrodzieniec (35 km). Places of interest: Morsko castle, also called Bąkowiec). A house built in 1927 onto rocks beside the existing ruins of a castle. On the way from Morsko to Żerkowice unusual rock formations flag the way to our destination: the castle at Ogrodzieniec, which is the largest castle in the Jurassic region. Overnight in Ogrodzieniec.
DAY 5 – Route: Ogrodzieniec – Klucze (45 km).  Morning visit to the monumental ruins of Ogrodzieniec Castle. The castle was built by Polish King Casimir Great but was remodelled as a magnificent Renaissance Palace in the 16th century, only to be burnt to ground during the Swedish invasion a decade or two later and never regained its earlier splendour. This is one of the largest ruins of its kind in Europe. Overnight in Klucze.
DAY 6 – Route: Klucze – Ojców (40 km). Departure for Błędowska Desert – the best place to appreciate this unique tourist attraction fully is from top of Jałowce Hills. Błędowska Desert (9 km long and 2-5 km wide), is only desert in Poland. During the 1970's and 1980's the area was an army war games arena as evidenced by some of the abandoned barrack- like buildings on hills. Klucze – Jaroszowiec – a wonderful part of the route, with forests and rocky hills. The ruins of Rabsztyn castle can be seen along way. Prądnik River valley leads to Pieskowa Skała Castle. On the way you pass through Sułoszowa, which at 8 km long, is one of the longest and narrowest towns in Poland. Riding through Ojców National Park, the castle itself comes into view. Pieskowa Skala, like Ogrodzieniec, was built by Casimir Great and remodelled later in the Renaissance style, but fortunately for us, it did not succumb to the same fate at the hands of Swedish invaders in the 16th century. Matodocks – an excellent photo opportunity with finger-like rock formations in the background. Continue to the heart of Ojcowski National Park – Ojców. Campfire and overnight.
DAY 7 – Route: Ojców & surroundings. Visits to Ojców and surroundings, In particular Kraków valleys, the most beautiful of which are in the Ojców Reserve. In Sąspówska Valley is Bat Cave, home to many of our furry flying friends. We pass Szum waterfall and the colourfully named rock formation known as "Elephant's Bum". Onward past Wierzchowie, a small village known particularly for nearby Wierzchowska Cave, the largest cave in the Jurassic region open to visitors. The rest of the trail is a leisurely descent down windy roads and through what is known as Kraków Gate leading to the centre of the town of Ojców where there is an overnight stay.
DAY 8 – Route: Ojców – Kraków (25 km). Departure for Kraków. Morning visit to the most famous cave in the park, Łokietka grotto, right at the top of Chełmowa Hill. Continue to Prądnik Valley to town of Korzkiew, which has a small castle. Overnight in Kraków.